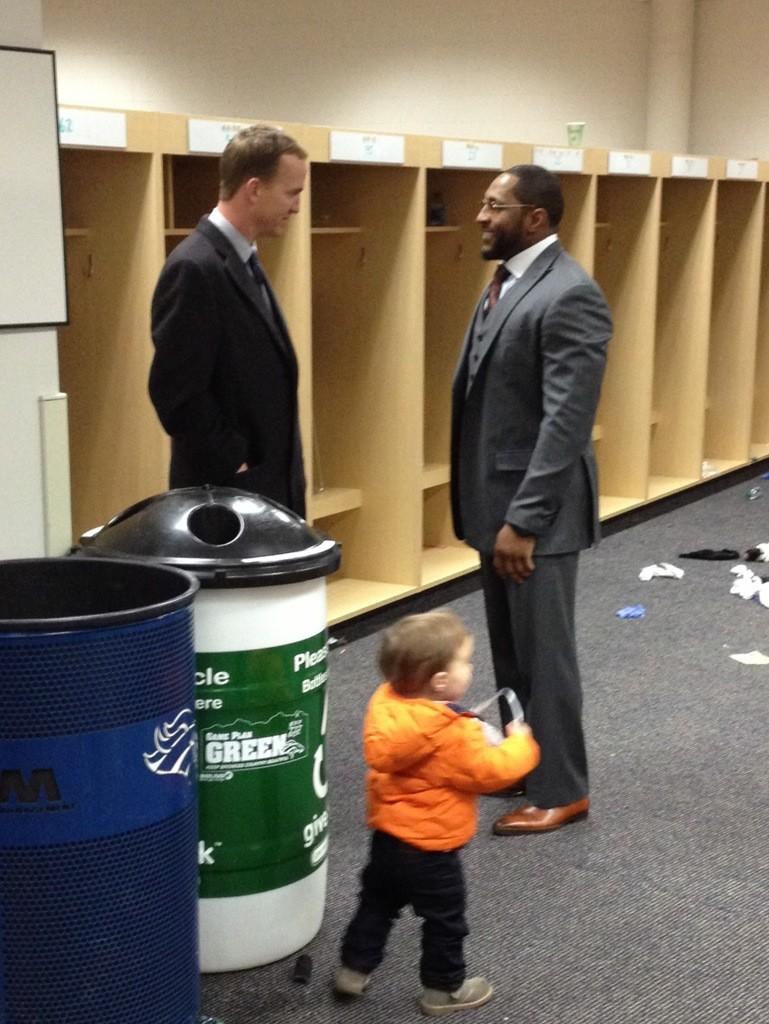 The Denver Broncos lost to the Baltimore Ravens last night after a double overtime.
Peyton Manning,  quarterback for the Denver Broncos, stuck around with his family for 90 minutes after the game to congratulate Ravens' Ray Lewis. Twitter was buzzing over the photo, and applauded the class act.
https://twitter.com/LesleyMag/status/290472171661295616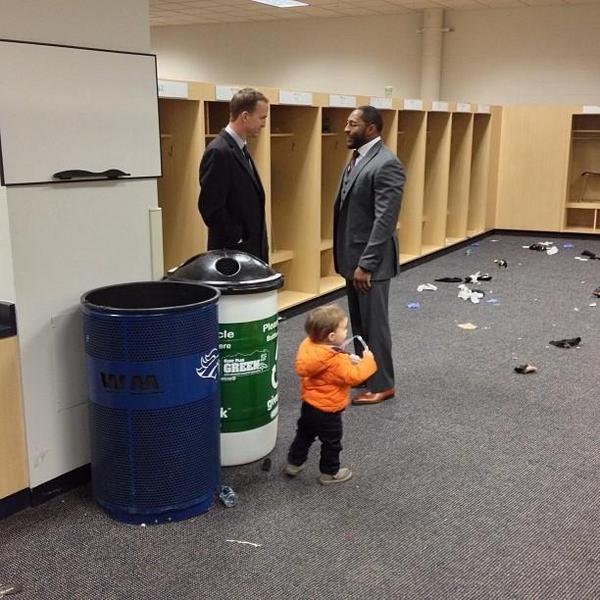 https://twitter.com/CEO4SHO/status/290475412709064705
https://twitter.com/Charb_Harb/status/290474466595729410
From class act to classic.
Kudos, Mr. Manning.
To change your comments display name, click here.