Neti pot, shmeti pot! These Twitter users are battling the flu with marijuana and are proudly tweeting pictorial proof. It gives new meaning to "blazing" fever!
https://twitter.com/_shortshit54/status/289138997396127744
I have the flu ? I'm hoping this doobie will make me feel better pic.twitter.com/OvGfnASM

— Queeen ki (@ki_byThaPound) January 8, 2013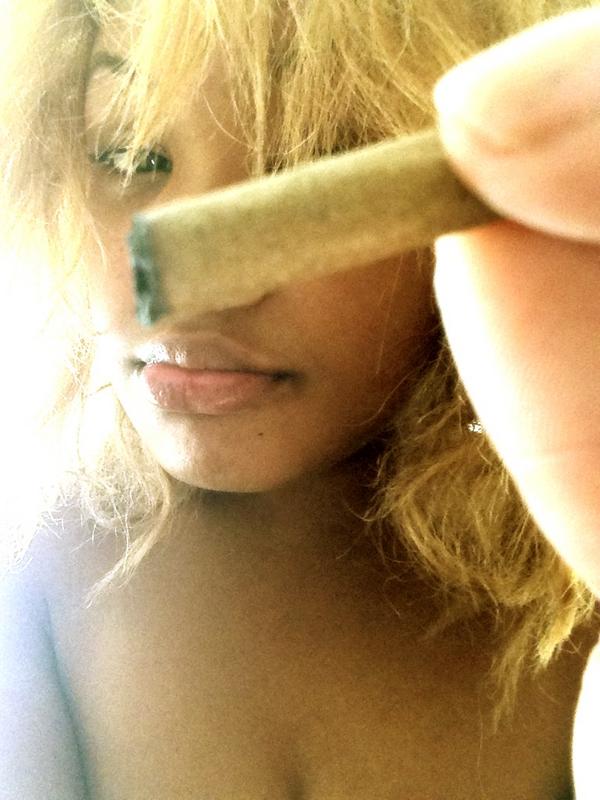 Goodbye flu, Hello zzzzz's#bong #joint #juiced #bic #lighter #peezo #bud #sleep #sick #flu #stuffynose #cur http://t.co/uTe4W7AE

— MomaTay✌✌✌ (@TayyaThePlayya) January 8, 2013
https://twitter.com/Jessamyno/status/288471313755021313
Er. Comfy bed?
https://twitter.com/MisterBlesss/status/286680439899422720
Others evidently don't have the energy to post pictures, but they aren't too sick to tweet.
It's been a week and im still in bed with the flu, I thought with the amount of weed I smoked it would be gone by now……..

— Madame_Marijuana (@MarijuanaMadame) January 10, 2013
I told sensei weed helped my flu symptoms. Lmao

— Samurai Apocalypse (@TherealDonski43) January 10, 2013
https://twitter.com/Diamond_sR4ever/status/289250927167303680
https://twitter.com/_shortshit54/status/289137128074510336
Fuck that flu shot …all you need is some NyQuil/DayQuil, a blunt, and rest!

— ✨Melanated_Queen✨ (@stay_woke_100) January 9, 2013
Some good weed, NyQuil and the studio. Flu and fuckin hatin it.

— HellRose (@JDS_Music) January 9, 2013
https://twitter.com/PhuckYaTweet/status/288665362982113280
These Twitter users think it is preventative medicine.
How to avoid the flu: Wash your hands and smoke weed, but pretty much just wash your hands

— Andrew J Lindseth (@DJspinseth) January 8, 2013
https://twitter.com/ColoradoCannabi/status/289313884286902272
Smoke one blunt a day and keep the flu shot away.

— Shev (@ShevBeatz) January 9, 2013
Alas, some are admitting weed-defeat.
Off to the doctors for some Man-Flu medicine. Weed, bacon and sleep isn't cutting it anymore.

— J_Clique (@J_Clique) January 9, 2013
Weed cures a lot of things but not the flu. Trust me I should know.

— Charlie Tweeder (@GREENravioli) January 9, 2013
Sorry, pot fans, but weed is not a cure for the flu. Please protect yourselves, all, and get to the doctor. We hope the flu tents are non-smoking tents. Looking at you, Justin Bieber.
Related:
Six Degrees of Bong Separation? 'I smoked weed with Justin Bieber' tweets abound after pics of alleged pot smoking surface
Potheads agree: 'All we want for Christmas is weed'
Oops: Carolina Panthers retweet fan's bag of weed
Stoners rejoice: Weed is, like, totally legal in Colorado
Choom Gang: Some Twitter users awfully excited that 'Obama legalized pot'
As Hurricane Sandy bears down, some hunker down by posting pics of their drugs
To change your comments display name, click here.