Oh, no. Reports of a shooting at Taft High School in Kern County, Calif. are coming in. Students are being evacuated.
The number of people shot is unclear; some reports say two, others say one.
The shooter is apparently in custody.
Prayers start to roll in.
https://twitter.com/poulinnerin/status/289441389220098048
Twitchy will monitor this awful situation and update with developments.
***
Update:
CNN is confirming two people have been shot.
Local media is reporting that two are dead.
https://twitter.com/emmaroller/status/289432490639257600
That has not been confirmed. Other outlets are still saying two people have been shot, but have not confirmed deaths.
Air ambulance on the scene.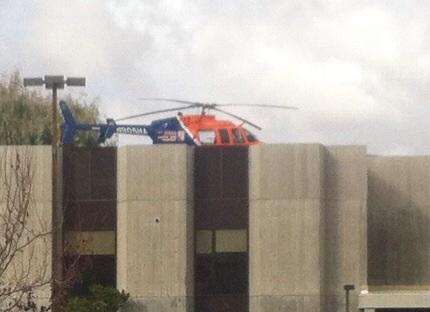 On-scene reports come in.
Local media reporting a teacher was shot and taken away in ambulance.
Condition of the shooting victims remains unconfirmed and unclear.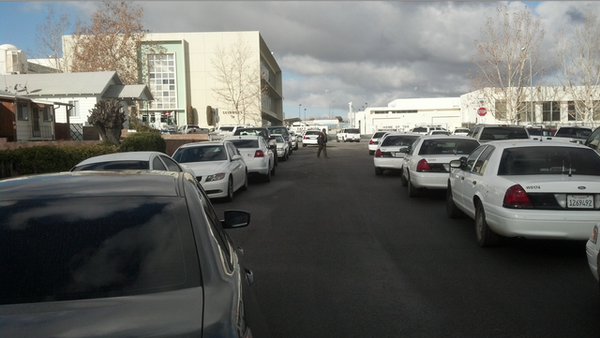 Update:
According to various reports, one victim, a student, was airlifted to a hospital:
And the other declined treatment:
The shooter is reportedly a Taft student.
Update:
The school's uniformed deputy officer wasn't there today:
Update:
Some tweeters say one of the shooting victims was Bowe Cleveland. This has not yet been confirmed.
https://twitter.com/VanessaAnnn_/status/289454720936992768
Cleveland's Twitter page is here.

Update: Twitter users say the other shooting victim is "Mr. Heber." This has not been confirmed by police or school officials. Heber reportedly was only grazed and may not be seriously hurt.
https://twitter.com/ocnarfleira/status/289449342157336577
Twitter users are saying the shooter is a student named Brian Oliver, but this has not been confirmed by police or by school officials.
https://twitter.com/eriiicaaa_03/status/289436854065963008
Twitchy will continue to monitor the story and will post updates as needed.
Update:
Some Twitter users are posting this photo. Twitchy cannot confirm that this is the alleged shooter. Note the spelling of Oliver's first name appears to be "Bryan" not "Brian" as we previously reported.
https://twitter.com/thatylerhoff/status/289488898571259905
Update, January 11th, 6:28 a.m. ET:
KGET is reporting that Bryan Oliver is the name of the suspected shooter.
USA Today is reporting that Bowe Cleveland was the student who was shot.
These reports are consistent with what Twitchy reported early yesterday afternoon.
To change your comments display name, click here.