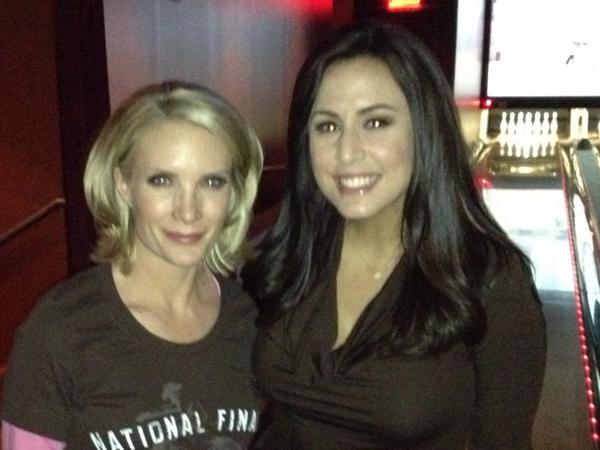 Heh, nice one, Dana! The cast of Fox News' "The Five" had a bowling party last night. And Dana Perino and Andrea Tantaros proved the old smack-talk adage "girls rule, boys drool."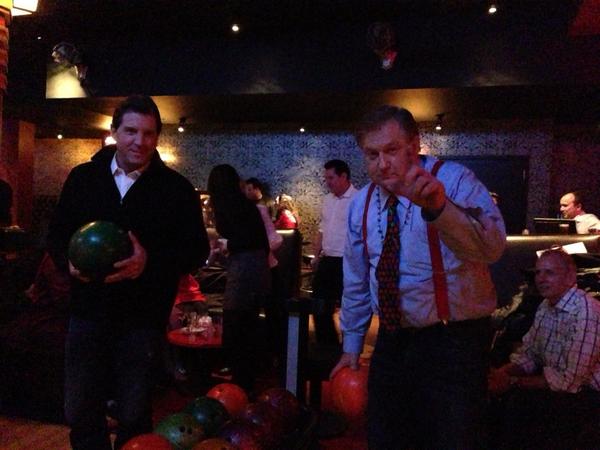 The smack-talk doesn't end there. Where was "The Five" and "Red Eye's" Greg Gutfeld?
Oh, snap! A fan adds some fuel to the fire.
Big head or not, it's certainly better than the actual Time "Person of the Year" cover!
"The Five's" Eric Bolling eggs her on.
Fans join in with some snark of their own. What is up with Beckel's bowling outfit?
The well-deserved Beckel-bashing hilariously continues.
Zing!
Make it happen, Dana!
Related:
Bark softly? Dana Perino's dog zings Biden, with prop: 'He's got a big stick'
Dana Perino has 'feeling' about a new secret tape; Guessing games begin!
Twitter war: Gutfeld vs Perino
Stay classy: Bob Beckel's word of the day is 'gang bang'
Bob Beckel caught up in RNC #NegroSpotting; 'More blacks in the band' than delegates
Bob Beckel drops F-bomb on the air. Again.
Vile: Bob Beckel's anti-Semitic dog whistle on 'The Five'; Romney had fundraiser in Israel with 'diamond merchants'; Update: Beckel apologizes … sort of
Classy: Bob Beckel calls RNC chairman 'Pre-pussy' on air
Bob Beckel on Hannity live: 'You don't know what the fuck you're talking about;' Update: Hannity, guests defend Beckel
Weaponized misogyny, literally; Bob Beckel: 'If I was Juan Williams, I'd wake up next to Michelle Malkin with a shotgun'
To change your comments display name, click here.