No, really. That happened.
Good grief! Is nothing sacred? Not even Santa?
Ask for discussion, and ye shall receive.
https://twitter.com/amandacarpenter/status/278921317498122241
Bingo!
But, wait, was it Santa Claus or "Santa Clause," as the White House calls him?
On the plus side, Santa kept his clothes on, unlike the last visitors to Boehner's office. Shudder.
Update: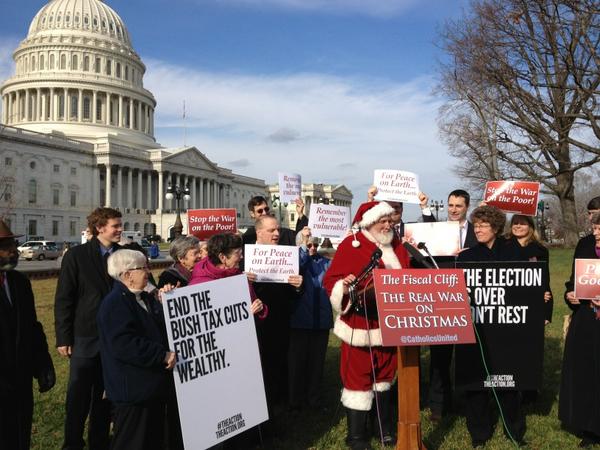 And Santa gets frisked!
Recommended Twitchy Video