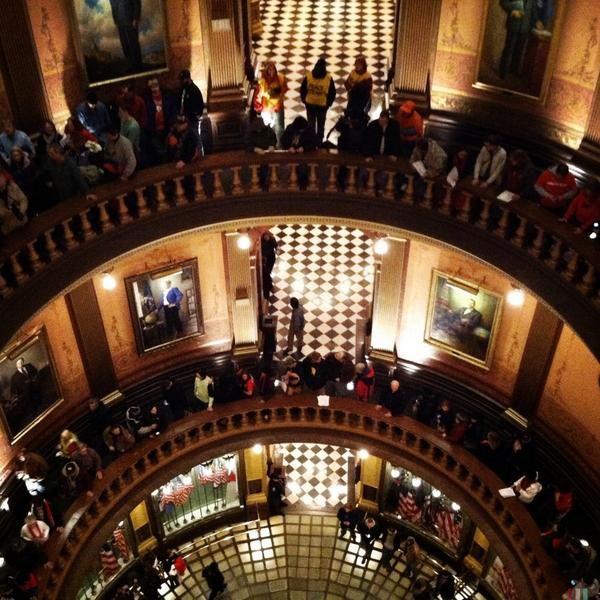 The Michigan House is voting today on a right-to-work law, which would make Michigan the 24th right-to-work state.
https://twitter.com/GodWhispered/status/278517011401805824
As Twitchy reported, teachers who put their own self-interest above their students took the day off to attend the union-organized and astro-turfed right-to-work protest.
https://twitter.com/KeenanTeddy/status/278517443205419008
And, of course, Jesse Jackson is making an appearance.
Riot police are at the ready.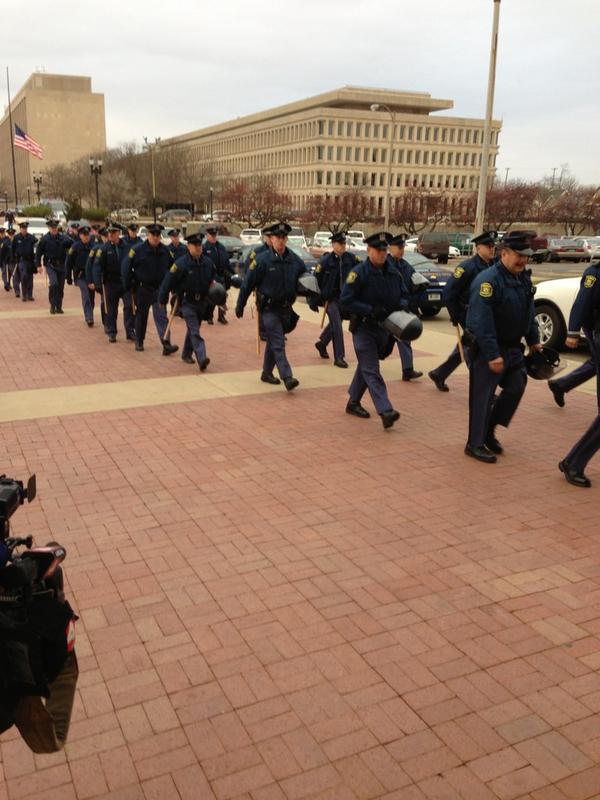 Twitter users provide more on-scene reports and pictures.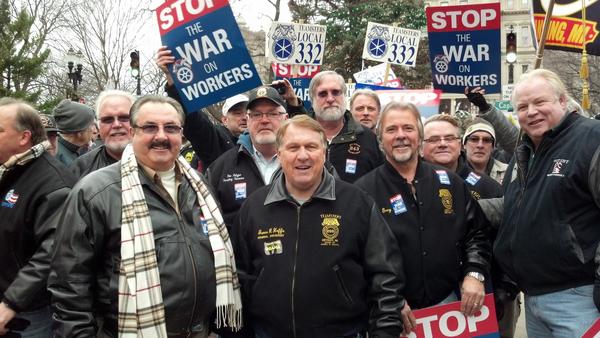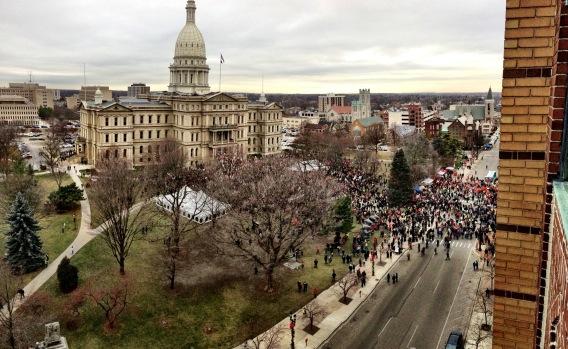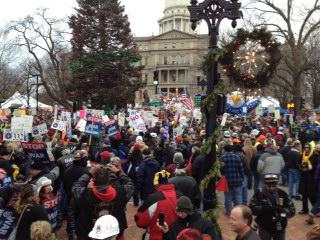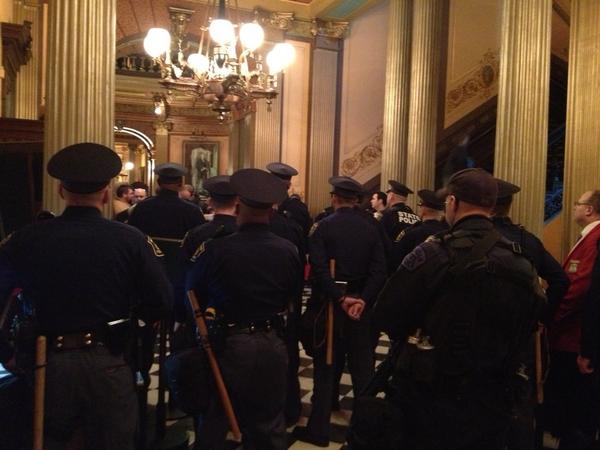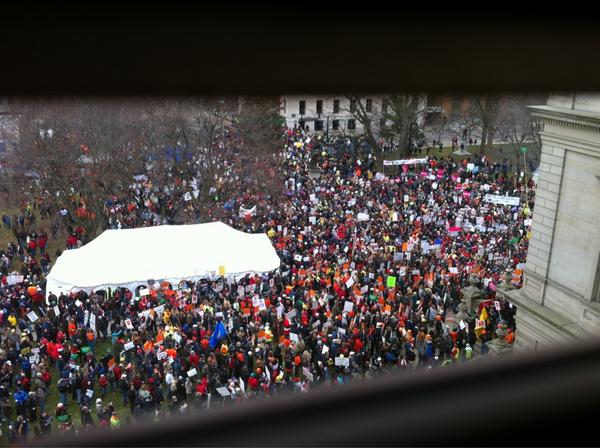 We hope the riots don't come to pass. Twitchy will monitor this situation and update with further developments. The vote is expected to occur shortly. Non-goons explain why it will be great news for Michigan when it becomes a right-to-work state.
And Gov. Snyder.
Update: Even while protesting, they must whine about Romney.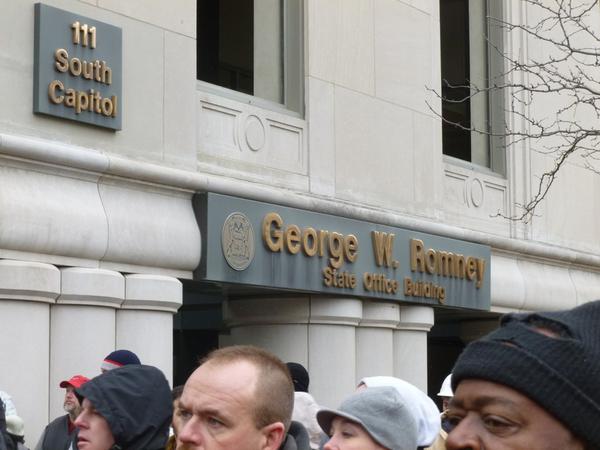 Update: Granholm is also there.
Update: Threats of violence from a Democrat from the House floor:
New tone!
Update: Michael Moore thinks it is totally awesome that teachers blew off work, and failed to do their jobs today. For the children!
Here is a teachable moment, dear.
Then again, maybe it's better for the kids that their teachers stay away: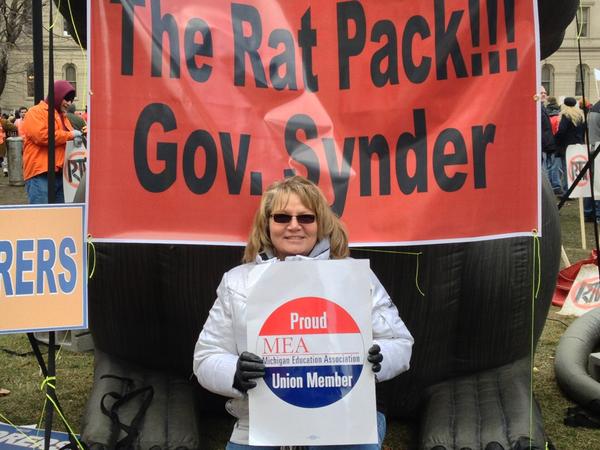 Is our children learning?
Update: Goon-ettes have somehow managed to make the right-to-work debate about a battle for lady parts: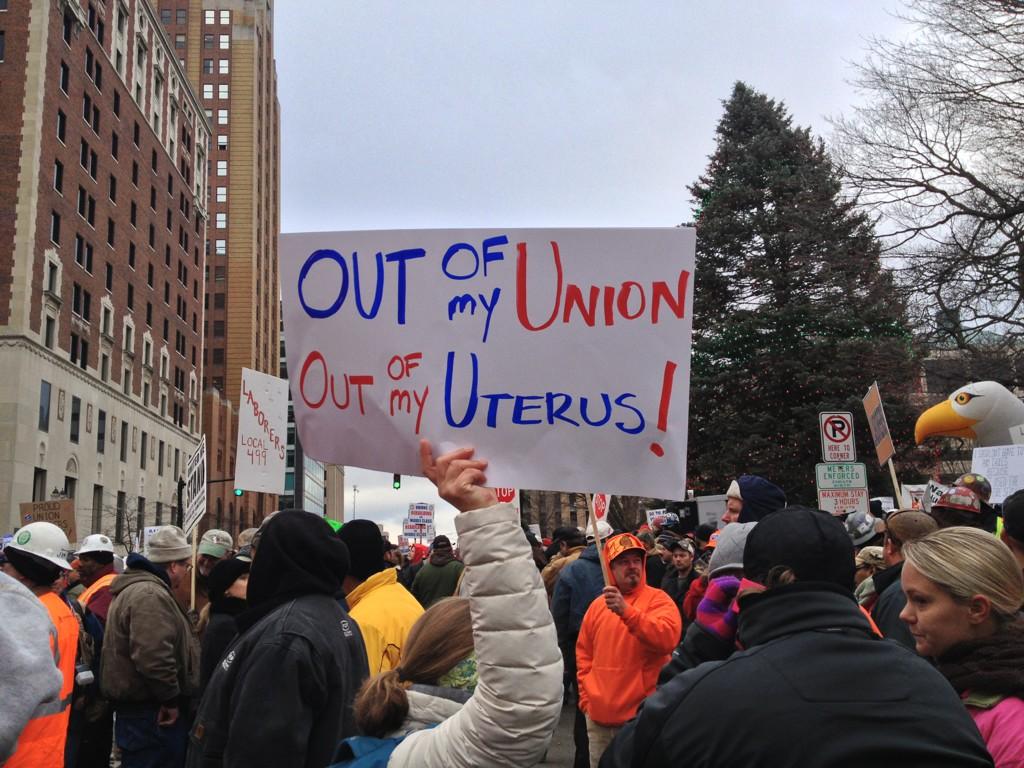 Of course.
Update: Union thugs are making good on their threats of violence:
And shouting down counter-protesters:
Please.
Update: Meanwhile, the Michigan House has passed the right-to-work bill for public employees.
The vote on the bill for private sector employees should happen shortly.
Update: Here's where the right-to-work legislation stands:
Update: It's official. Michigan is officially the 24th right-to-work state:
Congratulations!
To change your comments display name, click here.