Once again, the hashtag stops here. President Obama is holding a Twitter chat this afternoon.
There is some confusion over which (failed) hashtag will be used.
D'oh! Tweeting, like leading, is hard.
Either way, the hilarity will surely ensue as both hashtags are taken over. Again.
https://twitter.com/ZacharyPaul1/status/275660716462178304
And, hijack alert!
https://twitter.com/jwherrman/status/275665903209836544
Oh, both hashtags will fail … for the president.
We predict that the hilarity, however, will be epic. Keep it coming, Twitter!
Update:
Obama's hard at work on his laptop: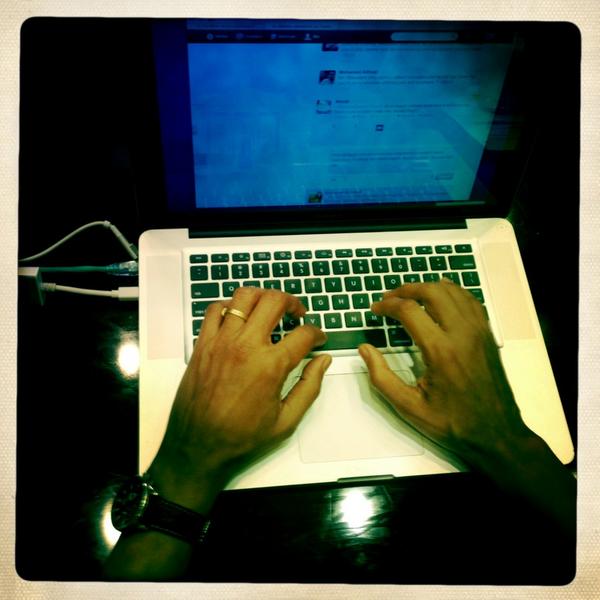 And the hijacking is fully, officially underway!
https://twitter.com/adamsbaldwin/status/275680021283233792
All great questions. And all too inconvenient to be answered by our very busy and important president.
Meanwhile, if we've learned anything from this little chat session, it's that President Obama definitely needs Twitter supervision:
Yep. He totally did:
Yeesh.
Update:
Once again, the White House offers pathetic "proof" that Obama was totally doing stuff. All on his own!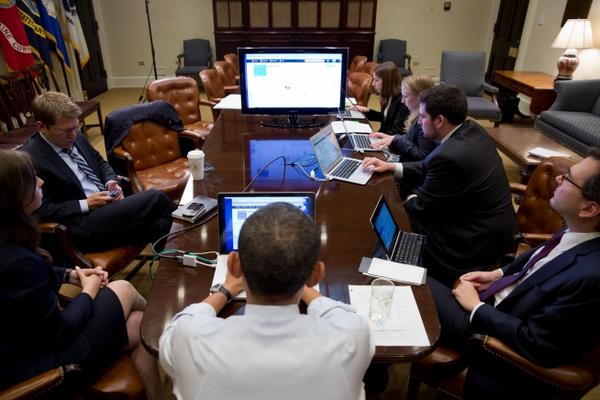 OK, so maybe not all on his own. Presidential tweeting: It takes a village.
recent stories
To change your comments display name, click here.