Heh! Yes, the Powerball jackpot has hit a whopping $500 million.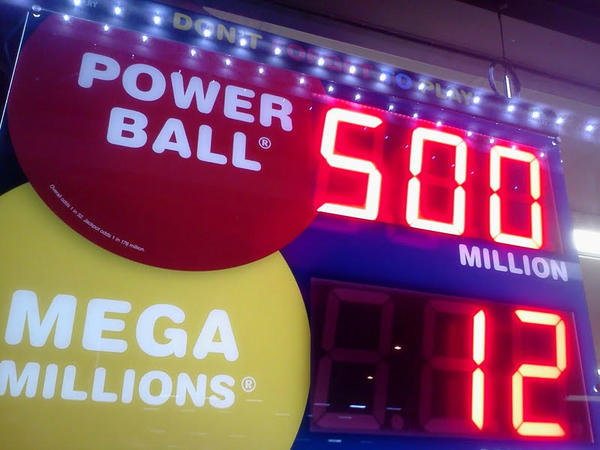 Twitter is, of course, buzzing with the news. This Twitter user is already bargaining.
https://twitter.com/RandiMechelle/status/273779757492084738
And this one is trying to cash in on retweets?
If he wins, and keeps his promise, he's going to be doling out a lot of portions! It's been retweeted 1,075 times and counting!
Thousands of other users tweet pics of their tickets.
Including the gang at "Good Day NY."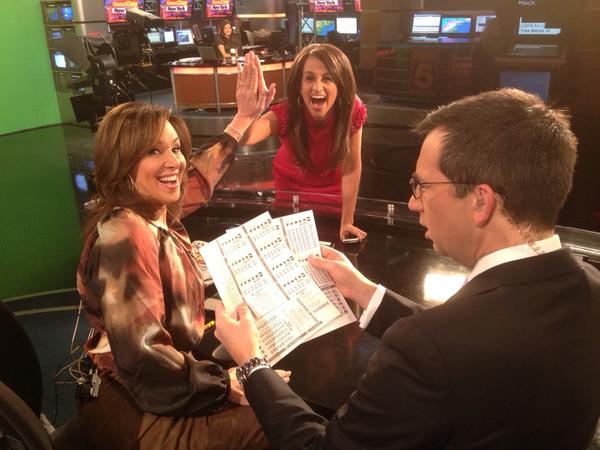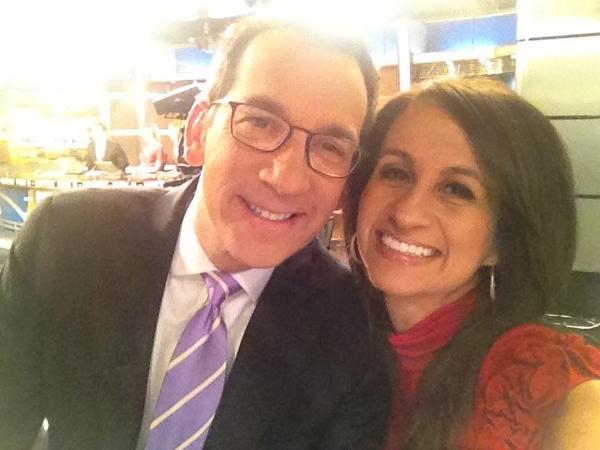 Heh.
Plenty of buzzkills abound, natch.
Including CNN.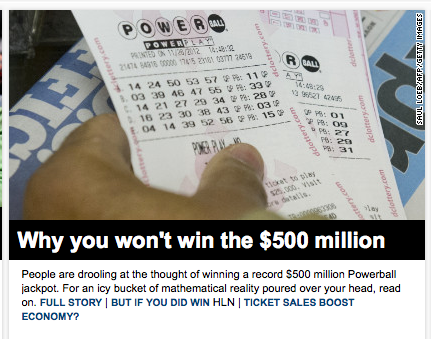 Cripes! Way to crush dreams, CNN! Unless CNN is trying to keep all the tickets for itself? Dastardly, CNN. Dastardly.
And Twitter brings its signature snark. Snarky tweets? Priceless.
Thanks for the giggles, Twitter! Good luck, everyone!