Amazing.
As Twitchy has reported, massive protests are ongoing in Egypt, as citizens take to the streets to protest the Muslim Brotherhood and President Morsi. The smile graffiti speaks a thousand words.
https://twitter.com/Kemety/status/273391268648861696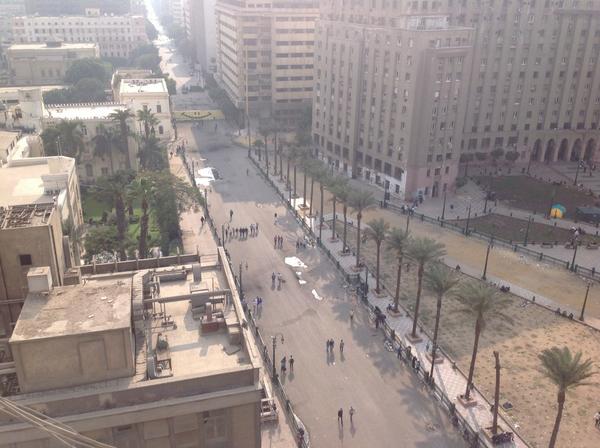 Here is the scene as the protests against Morsi and his dictatorial power grabs continue.
https://twitter.com/T3ev/status/273437971879981056
The police continue their abuses. As Twitchy reported, a journalist was also beaten and robbed by CSF when filming the protests outside the U.S. Embassy in Cairo.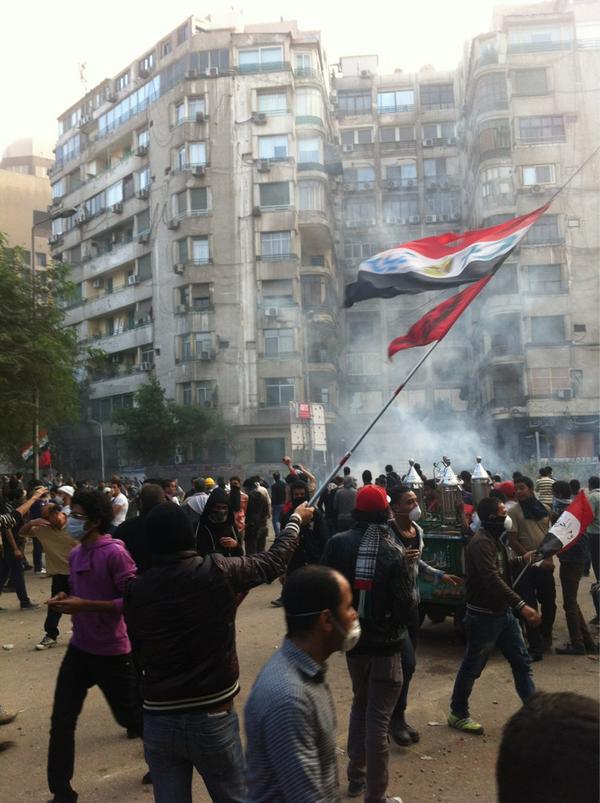 The protesters will not be cowed and are not backing down.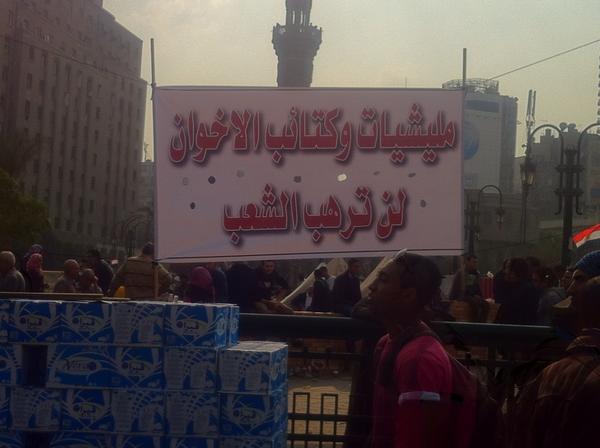 While the US Embassy in Cairo is "glad Mubarak is gone" and sees the revolution that put Morsi in power as a "positive step forward," the people of Egypt do not.
Twitchy will continue to monitor this story and update with further developments.
Update:
Amazing.
Related:
Thousands in Tahrir Square protest Egyptian President Morsi: 'We won't let another dictator rule'
Has Egypt cut off Internet access amid Tahrir protests, or is network just overloaded?
State-run TV falls silent in Egypt, sparking coup fears
On-scene pics, mob at US Embassy in Cairo: Embassy tweets 'revolution positive step forward,' stands by 9/11 apology
Awful: Journalist live-tweets being beaten, robbed by CSF during protests in Cairo
US Embassy Cairo continues its fail; Tweets 'Glad Mubarak is gone, revolution meant fellow democratic country'; Update: 'We are speaking for America'; Update: Steyn weighs in
To change your comments display name, click here.