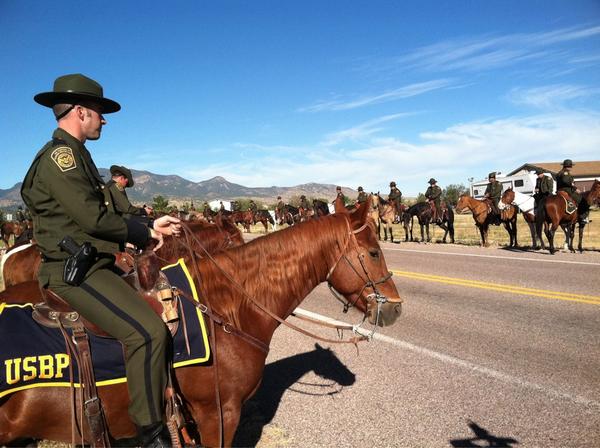 As Twitchy reported last week, Border Patrol Agent Nicolas Ivie, who was assigned to Brian Terry Station, was killed near Naco, Ariz. Most recent reports indicate that it was a tragic accident and a result of "friendly fire."
Agent Ivie is being buried today and our thoughts and prayers are with his family and loved ones. Today, his colleagues are lining up to honor him and his ultimate sacrifice for his country.
Happening now, a funeral procession for killed Border Patrol #AgentIvie. Stay with #news4tucson pic.twitter.com/4TZidKQc

— KVOA News 4 Tucson (@KVOA) October 8, 2012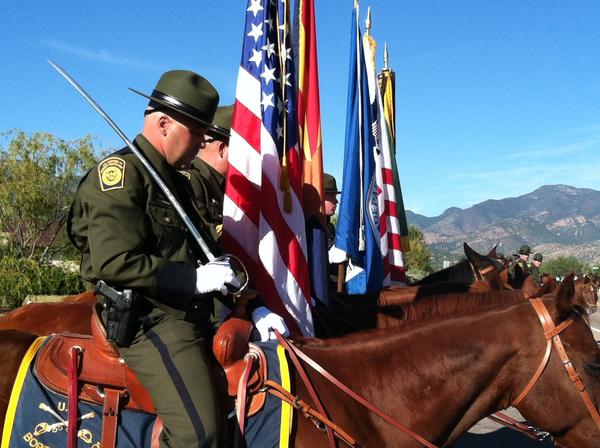 Tucson News Now is providing live coverage. And the hashtag #AgentIvie is being used to spread the word and honor Agent Ivie.
#AgentIvie procession underway in #SierraVista. Funeral at 10am today. Stay with #TucsonNewsNow for the latest… http://t.co/MH4r7fwg

— Mark Stine (@MarkStineTNN) October 8, 2012
On-scene reports and photos are coming in via Twitter.
A couple dozen mounted horses, friends, family all here for #AgentIvie's funeral. Near silent. @KVOA

— Ryan Haarer (@RyanHaarer) October 8, 2012
#AgentIvie #Funeral @KVOA pic.twitter.com/Po5WCA2b

— Ryan Haarer (@RyanHaarer) October 8, 2012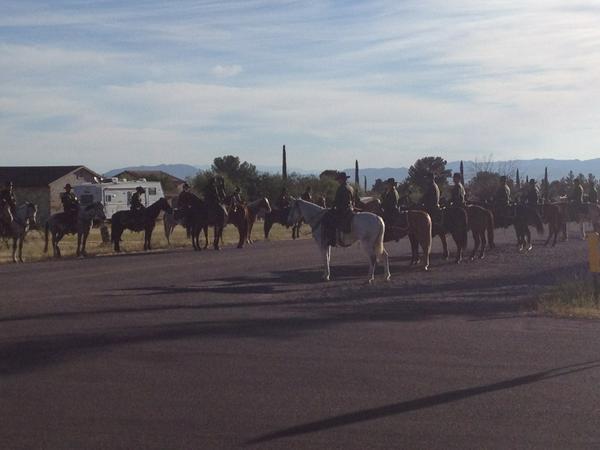 Funeral procession for #AgentIvie. pic.twitter.com/F2YUoE97

— Ryan Foran (@RyanPForan) October 8, 2012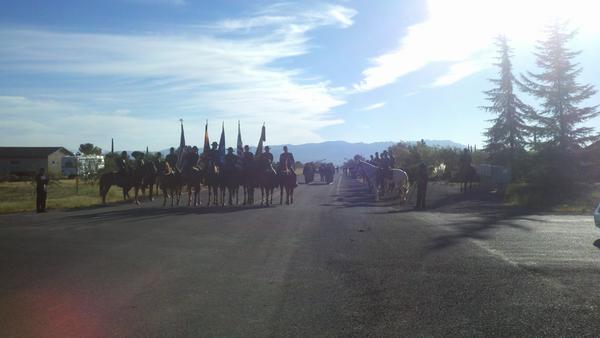 Funeral procession has begun for fallen Border Patrol #Agentivie @kvoa pic.twitter.com/zenrAzwy

— Nathan O'Neal (@NateNews3LV) October 8, 2012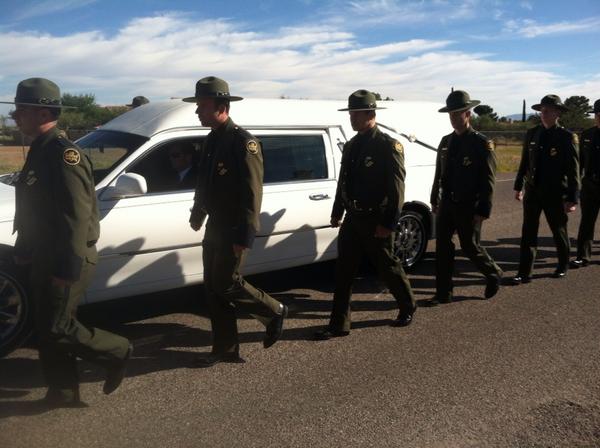 Rest in peace, Agent Ivie. Our thoughts and prayers continue to be with your loved ones.
#AgentIvie funeral procession. Wife and kids have arrived at the church. #news4tucson pic.twitter.com/YP2Dq9SV

— KVOA News 4 Tucson (@KVOA) October 8, 2012