Did he cancel or move to a smaller venue due to the weather? Nope.
https://twitter.com/storyfulpro/status/255412058483486720
People on the scene provide photos and reports.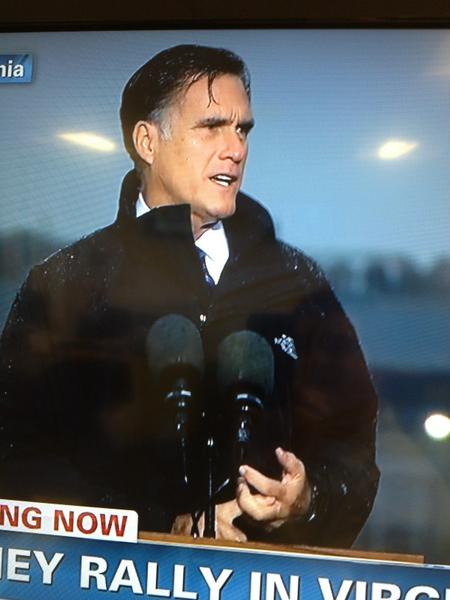 Hey, girl!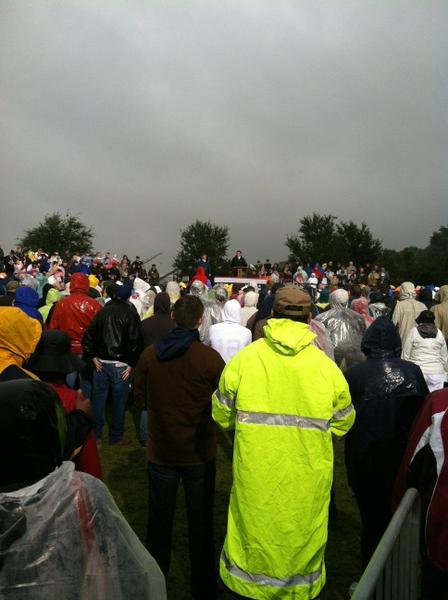 Out of touch?
https://twitter.com/PoliticsBlonde/status/255418933300043776
To the contrary; this is how in touch he is.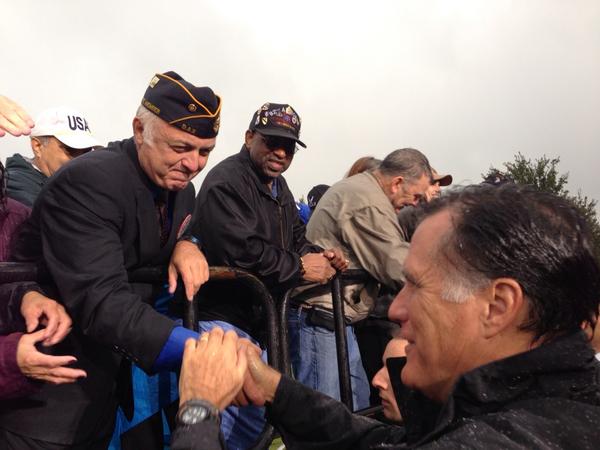 It didn't stop his supporters, either.
Indeed.
To change your comments display name, click here.