From the campaign's website:
Watch this video of the last Dinner with Barack, then make a donation to be automatically entered to be at the next one.
Once the deadline's passed, you may not have this chance again, so enter today—we'll cover your airfare and hotel.
Big spender! He's really pushing this last supper thing. Will he whine again about not being the most interesting person in the room? President Obama's Twitter feed tweeted it out the other day, too. With what we assume is supposed to be an invitation. Only it looked like something scrawled on Jim Messina's or David Axelrod's hand for the creepy #ForAll campaign.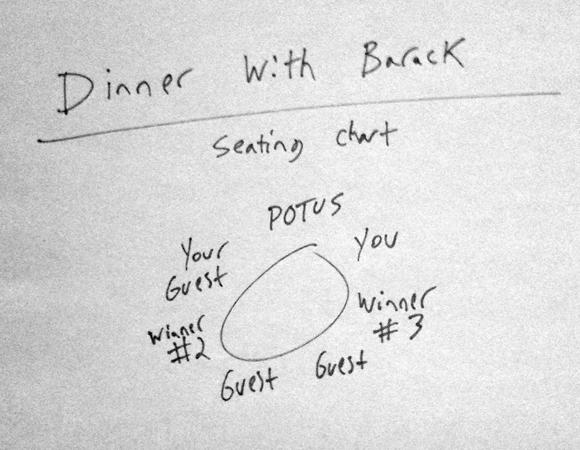 Mocking quickly ensued.
https://twitter.com/KimberlySez/status/250034570945245184
And today Twitter users decided to RSVP with a resounding "we are busy that night, washing our hair and stuff."
Heh. As Twitchy reported, Robert Gibbs had a hard time justifying President Obama's snub of Netanyahu and other world leaders, while having time to hit "The View."
Keep the invite turn-downs coming, Twitter! Giggling is our cardio.
To change your comments display name, click here.