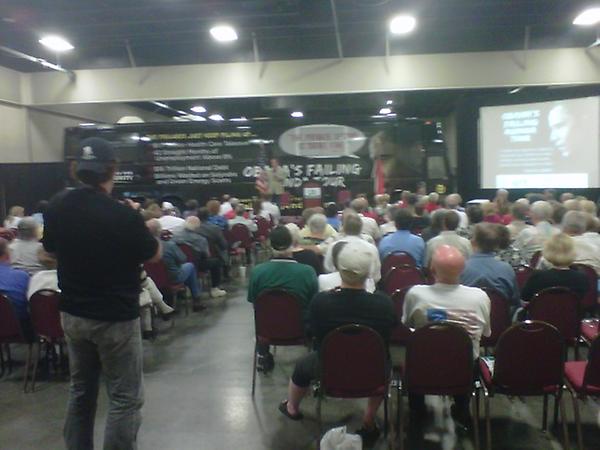 Americans for Prosperity are speaking a little real truth to power. They are hitting the road for "Obama's Failing Agenda" tour, seeking to inform voters across the country.
Well, truth is hard for some. So liberals, in typical fashion, got their panties in a twist.
https://twitter.com/FreDude1/status/243445476941246464
Their only responses were oh-so-lame attempts like this.
Sigh. Bush … Drink!
Because, vagina! Don't you feel empowered by being totally used, ladies?
Those who don't rely on lapdogs pushing false narratives for their news, provide a dose of reality.
https://twitter.com/AFPOregon/status/243440422603616256
And speaking of attendance shrinkage concerns …
Yet, Mr. Failed Agenda himself? Empty Chair Day has turned into Empty Stadium Day.
Bingo. That empty stadium? The president and his #FailingAgenda built that.
To change your comments display name, click here.