In the days following the tragic shooting in Aurora, Colorado, the authorities, the media, and all of us will continue to try to make sense of what happened. The task is a daunting one. Slowly, though, details about shooter James Holmes are coming to light.
A couple of photos have been released to the press, including his high school yearbook photo: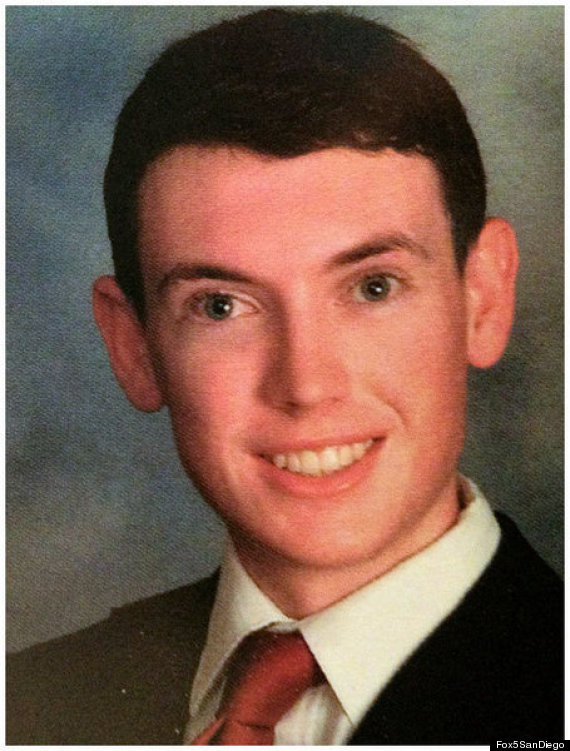 And his University of Colorado ID photo:
Via CBS New York:
Holmes has no known criminal record and previously lived in San Diego, CBS News reported. Oates said his only previous run-in with the law in Aurora was a traffic ticket for speeding.
He was a student at the University of Colorado in Denver until last month, said school spokeswoman Jacque Montgomery. She said he enrolled in the program in June 2011 and was in the process of withdrawing.
Montgomery said Holmes was studying neuroscience in a Ph.D. program at the university's graduate school.
After his arrest, Holmes told police about "possible explosives in his residence," Oates said.
When police searched his apartment, they discovered it was booby-trapped and evacuated surrounding buildings, police said.
Oates said bomb technicians are determining how to disarm flammable or explosive material in the third-floor apartment. He said police could be there some time.
He said pictures from inside the apartment are fairly disturbing and the devices look to be sophisticated, adding the booby-traps were "something I've never seen."
One rifle, two handguns, a knife, a bullet proof vest, a ballistic helmet, a gas device, a gas mask, military SWAT clothing and unidentified explosives were also found in Holmes' car, a law enforcement source told CBS News.
We haven't yet seen pictures of the inside of the apartment, but there are photos of the scene outside:
There have been some reports that Holmes referred to himself as The Joker upon being taken into police custody.
A short time ago, Governor John Hickenlooper and Aurora police chief Dan Oates gave a press conference, during which more details about Holmes were revealed:
There's no doubt that this information is only scratching the surface of the Holmes persona. And Twitchy will be here to provide continued coverage as further insights into his character and motivations are revealed.
To change your comments display name, click here.