WITHOUT CHARACTER OR MORAL COMPASS ) Wins… I Shall cry 4 many days ! As a woman I shall cry FOREVER ! I NEVER IN MY LIFE THINK THAT I COULD

— Cher (@cher) October 29, 2012
"THOUGHT" I could ABHOR ANYONE AS MUSH BUSH , but except the wars ( WHICH WERE & ARE INEXCUSABLE) & The Devil CHENEY ,I would have BUSH !

— Cher (@cher) October 29, 2012
"I would have BUSH"?!?
That's even more incomprehensible than usual, and that's saying a lot.
This is a troubled woman. Just look at her self-portrait: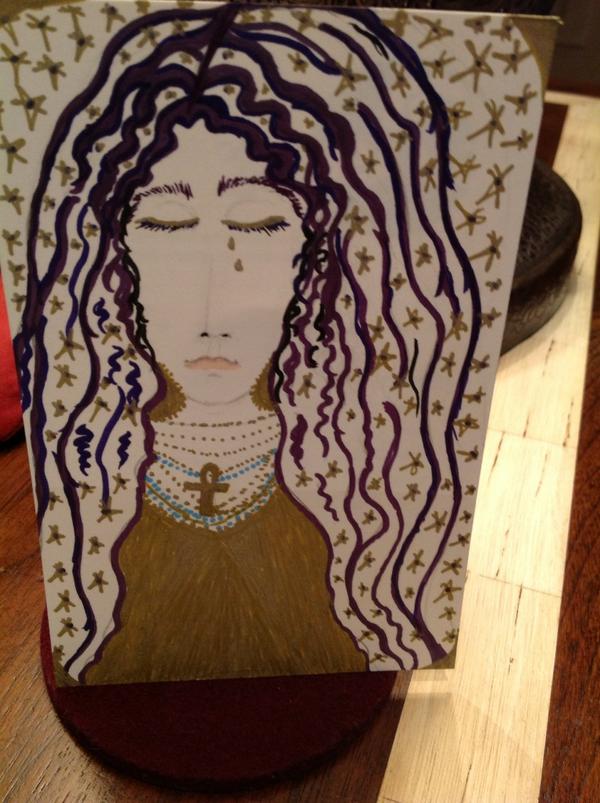 * * *
Update: Is she talking about us?
These mean spirited AH's r right ! I should Take much more time,read & re-read,'Cause we know how ridiculous I can seem if I don't go slowly

— Cher (@cher) October 29, 2012
To change your comments display name, click here.