Funny because it's all too true for the victimhood cultists kneeling at the altar of dependency.
Thanks for that image.
https://twitter.com/AllyBurnett/status/485147340450578432
Who exactly is stomping your independence and standing between you and contraceptives? Hey, you can always apply for a job at Hobby Lobby — 16 types of birth control are copay free.
Bless their oh-so-oppressed hearts: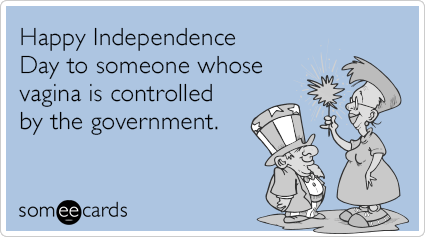 https://twitter.com/kweencarly/status/484940091932934144
Just 50 years? Are you sure?
Nothing says independence like demanding that someone else foot the bill for your birth control.
Recommended Twitchy Video