Multiple injuries are being reported after a commuter ferry reportedly hit a dock during a "hard landing" in lower Manahattan this morning.
A passenger reports that the impact was "huge" as the ferry landed at South Street's Pier 11.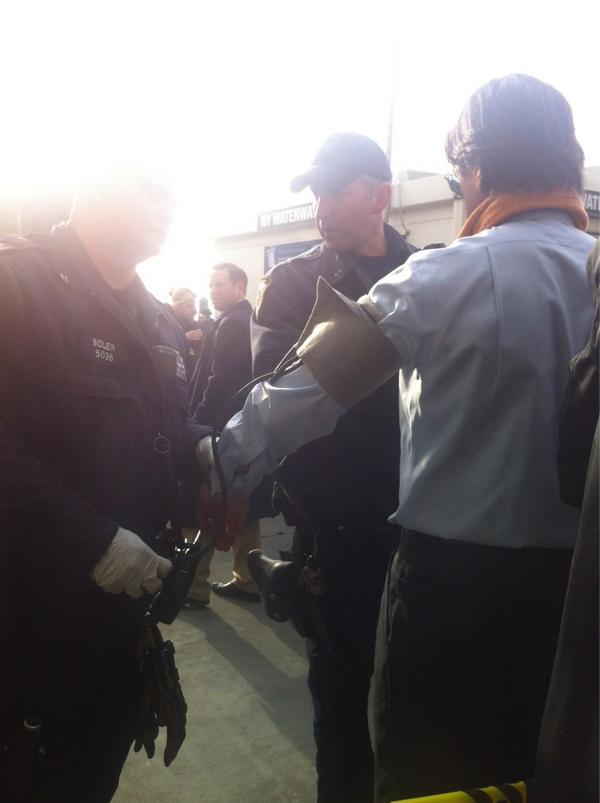 More images from the scene: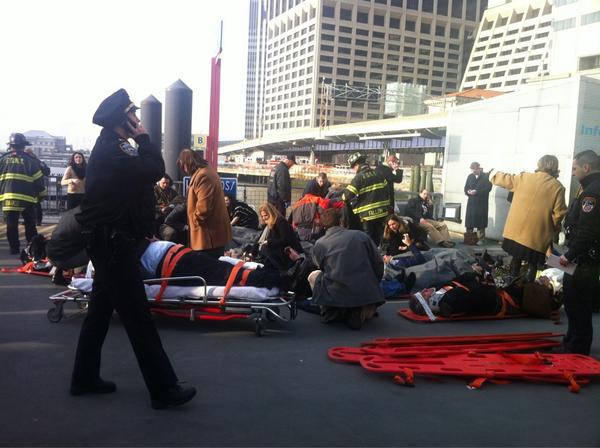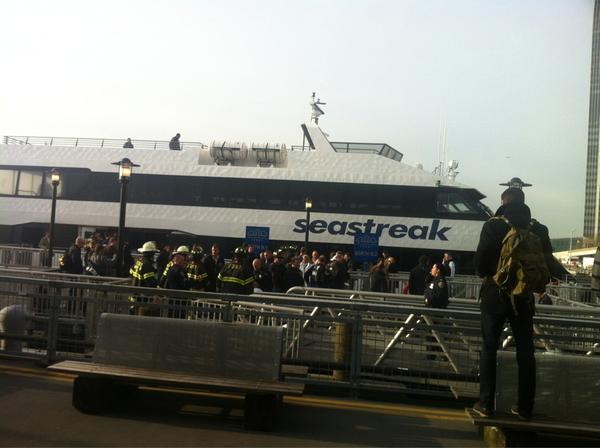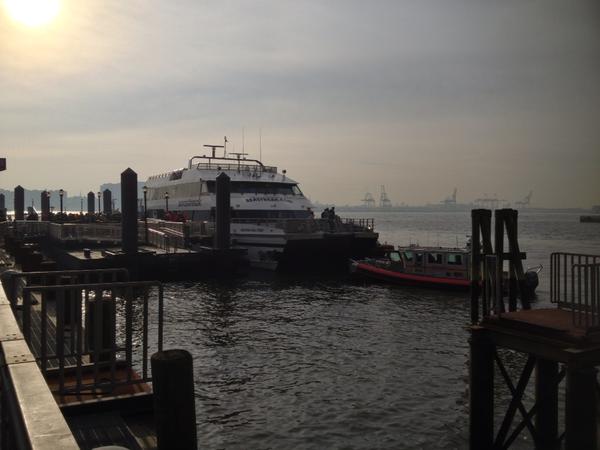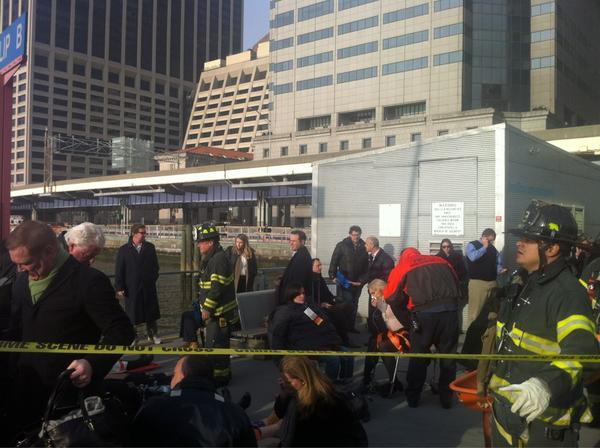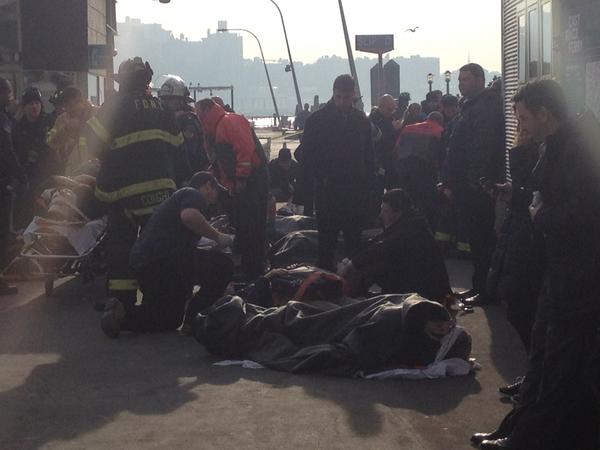 The damage to the ferry appears severe.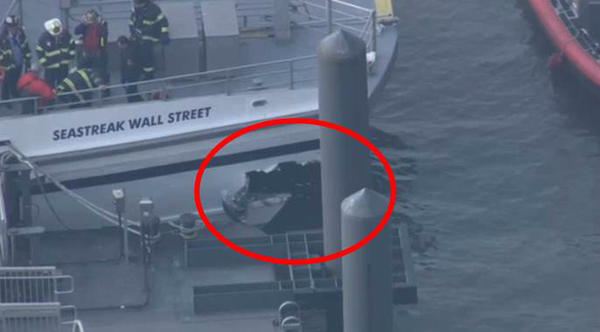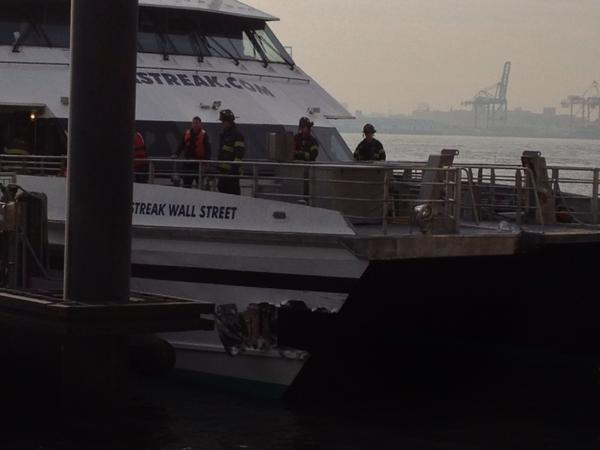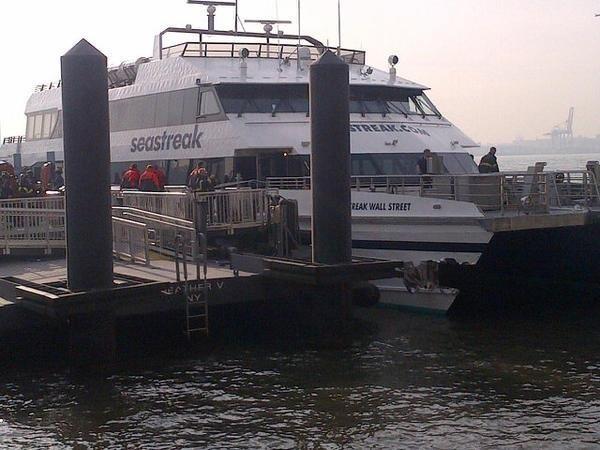 Twitchy will monitor this developing story and update as more information becomes available.
Update:
As many as 30-50 injuries are being reported.
Update:
Eyewitness News anchor Liz Cho reports 53 injuries, 7 serious, including a head injury.
One of the 300+ ferry passengers provided eyewitness reports: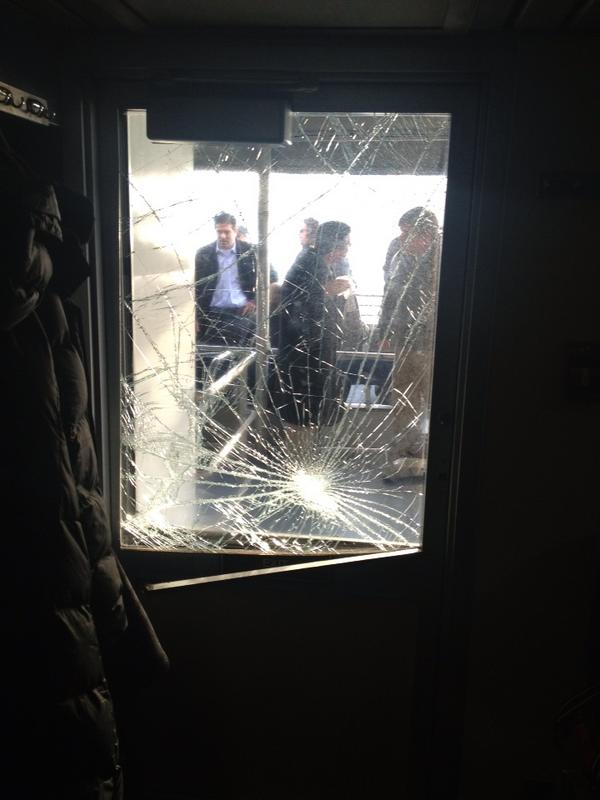 Update:
Another passenger's take:
The captain will undergo routine drug and alcohol testing.
The latest injury reports indicate 57 passengers were hurt.
Mayor Bloomberg is headed to the scene.
Could this be the launch of his War on Ferries?
A close-up pic of the ferry damage, via the Coast Guard: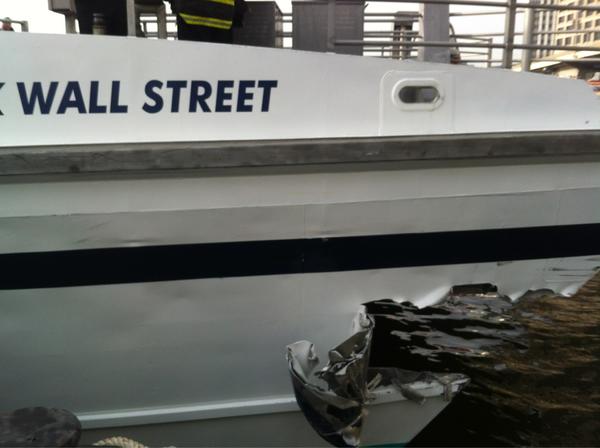 A view from inside the hull: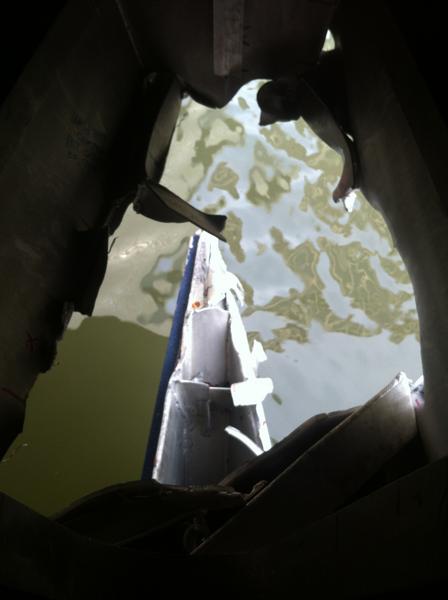 A full investigation is expected.
All crew members passed Breathalyzer tests.
To change your comments display name, click here.