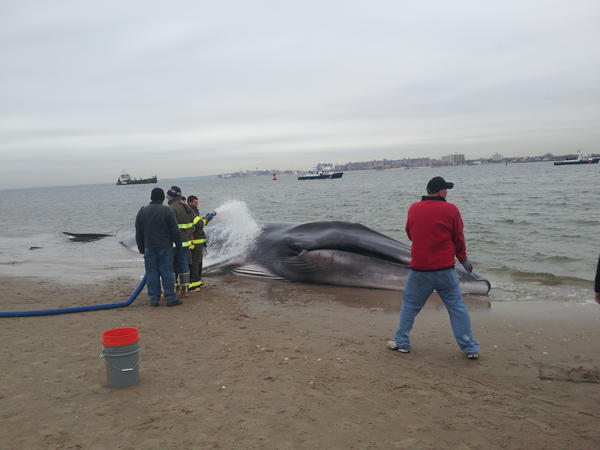 Forget getting a cat out of the tree. Firefighters, police and other emergency workers are in Breezy Point, Queens today tending to a 30-foot beached whale. There's speculation that it's a humpback whale, but that has not been confirmed.
More amazing images from the New York City beach: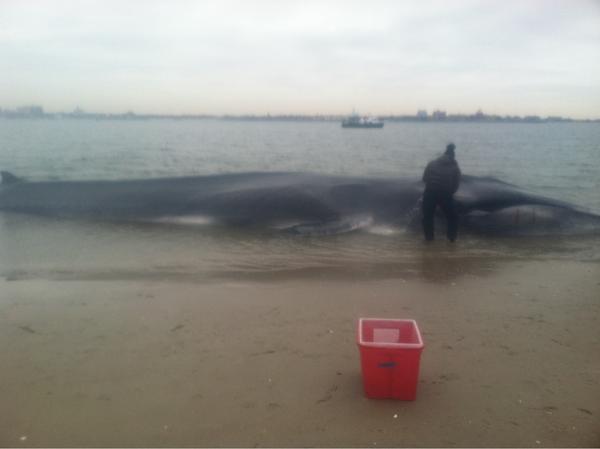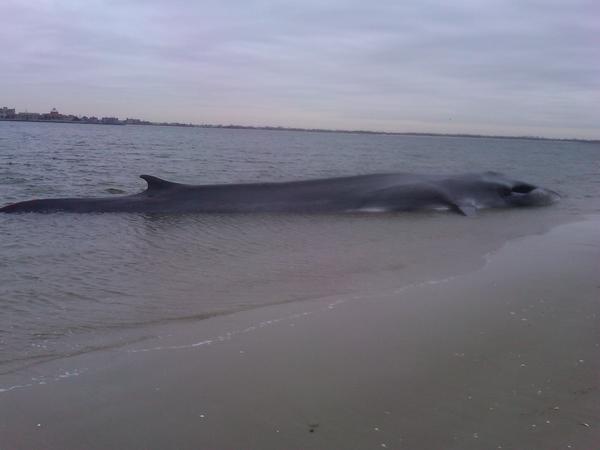 https://twitter.com/jillapallooza/status/283981844834312198
https://twitter.com/shannon_rom/status/283988752328687617
Update:
Sorry, guys. This story doesn't have a fairy tale ending.
Newsday reports that the finback whale was already very sick when it turned up on the Breezy Point beach.
Marine biologists in Breezy Point, Queens, Wednesday afternoon said they will not be able to save the life of a beached finback whale beached on the Jamaica Bay shoreline, but planned to let it die a natural death.
Update, 12/27/12:
To change your comments display name, click here.