Because nothing says "relief for Sandy victims" like a pleated leather skirt paired with a hoodie, here's what Kanye West wore to the 12-12-12 benefit concert: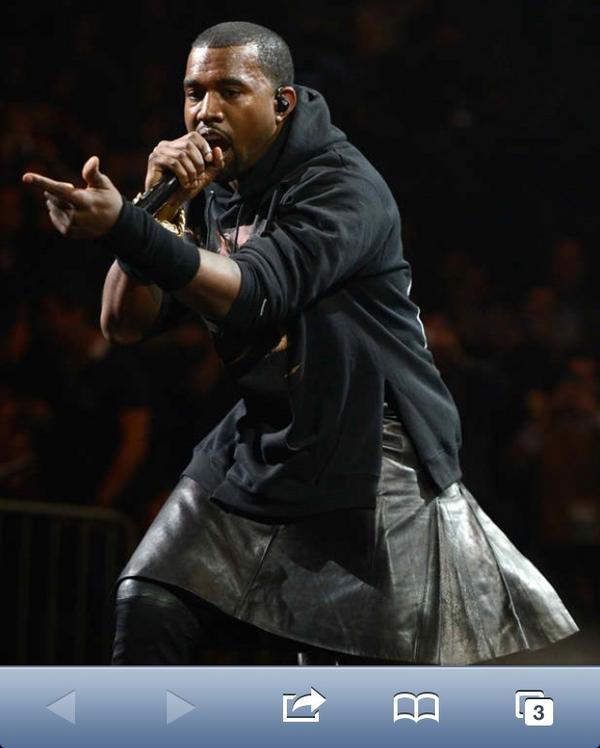 Imma let you finish, but the Twitterverse is pretty sure where Kanye got that skirt.
https://twitter.com/therealLsweitz/status/279076563625050113
https://twitter.com/emilystrich/status/279079190630899713
Could it be? Did Kanye raid his girlfriend's closet?
https://twitter.com/LAURCELtheSHELL/status/279081781993553920
Kim loved the look, natch.
More importantly:
Of course! It had to happen:
Recommended Twitchy Video