Washington state's new law legalizing the possession of small amounts of marijuana took effect Thursday and stoners gathered at the Space Needle at midnight to show just how fired up they are.
Historic!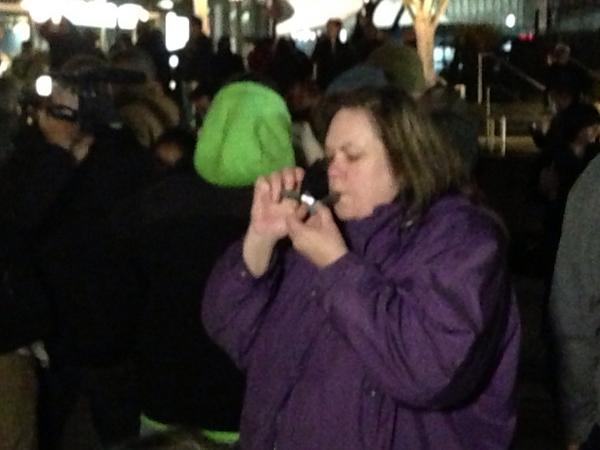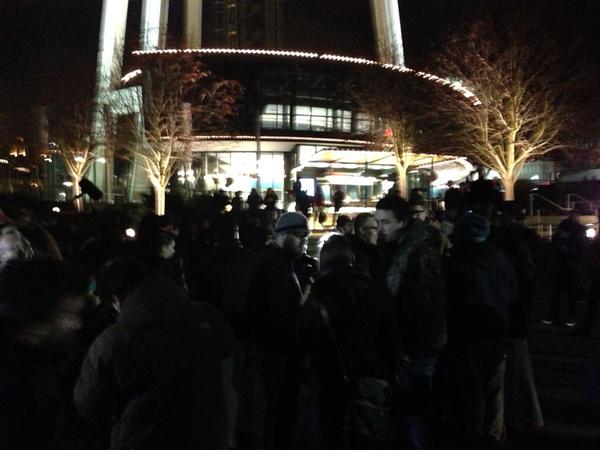 Of course, it isn't actually legal to smoke up in public.
Not that¬†that stopped anyone. The Seattle Police Department isn'Äôt quite ready to enforce the new law and says that 'Äúadult personal use remains the City'Äôs lowest law enforcement priority.'ÄĚ
Police plan to rely on 'Äúhelpful reminders'ÄĚ until the state or city 'Äúgives officers clear direction on how to deal with the provisions of I-502 prohibiting public use of marijuana.'ÄĚ More from the Seattle Police Department:
In the meantime, in keeping with the spirit of I-502, the department's going to give you a generous grace period to help you adjust to this brave, new, and maybe kinda stoned world we live in.

Does this mean you should flagrantly roll up a mega-spliff and light up in the middle of the street? No. If you're smoking pot in public, officers will be giving helpful reminders to folks about the rules and regulations under I-502 (like not smoking pot in public).  But the police department believes that, under state law, you may responsibly get baked, order some pizzas and enjoy a Lord of the Rings marathon in the privacy of your own home, if you want to.
So, uh, smoke 'em if you got 'em! You have the police department's blessing.
Recommended Twitchy Video