One, two, bedazzled cat's coming for you:
Hot mess? New York Gov. Andrew Cuomo's Christmas tree can't be that bad, can it?
The Twitterverse says, "Yes. It. Can." Behold the holiday horror Cuomo's girlfriend Sandra Lee flaunted on Twitter last night: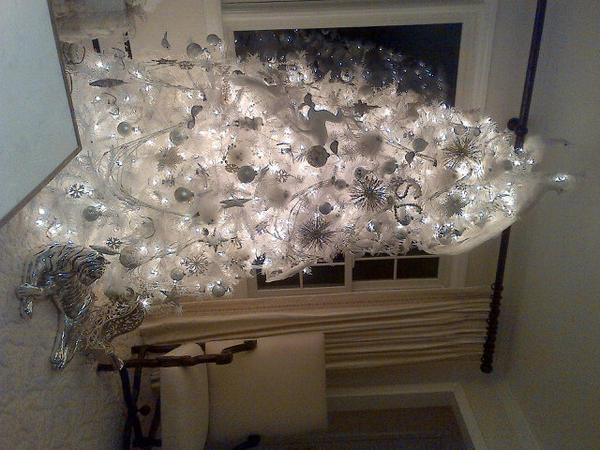 Um … is this better?
What, doesn't everyone have a sparkly silver tiger guarding the family Christmas tree?
https://twitter.com/benhjacobs/status/276185846389043200
Silver-plated reclining tiger: $4,432.80.
Knowing you haven't shared your worst Christmas tree ever with the Twitterverse: priceless.
Related:
Oh, my: Sandra Lee wants to 'educate the uniformed' about 'aides' on 'World aides day'
To change your comments display name, click here.