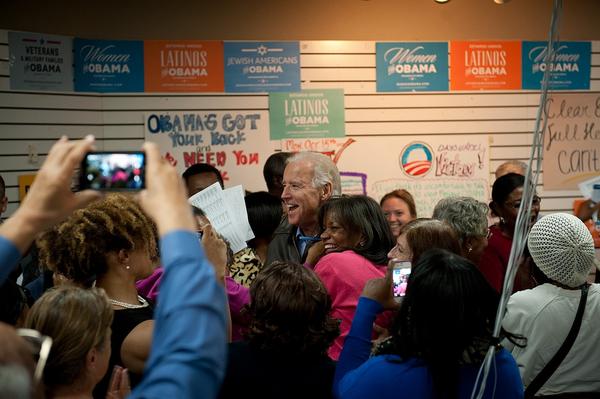 Because that's just how Uncle Joe rolls.
that is SO like joe to wish himself happy birthday. // RT @JoeBiden: Happy birthday, VP Biden! pic.twitter.com/6qiZxyN5

— Anthony Schmidt (@manicpop) November 20, 2012
OK, so the vice president supposedly doesn't sit around composing his own tweets. Supposedly. But would it surprise you if he did wish himself a happy birthday?
Earlier today, President Obama insisted Joe Biden's birthday was all about … President Obama. Maybe this tweet was Honest Joe's way of setting the narcissist in chief straight?