In June, Cher swooned over meeting President Obama at a campaign fundraiser.
When a follower asked her to share a photo of her meeting with the celebrity president, she said she'd tweet the pic when it was sent to her.
Evidently, the photo of the unhinged diva and Obama was embargoed until after the election.
As with all things Cher, there was something a little off about the photo when she finally tweeted it: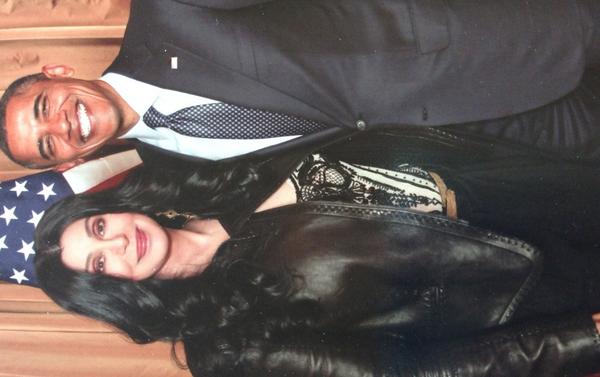 But for once, Cher was able to triumph over pesky technology. She followed up by tweeting the photo right side up. That Obama almost looks lifelike and he was wearing that tie that night, but it's so hard to tell with him.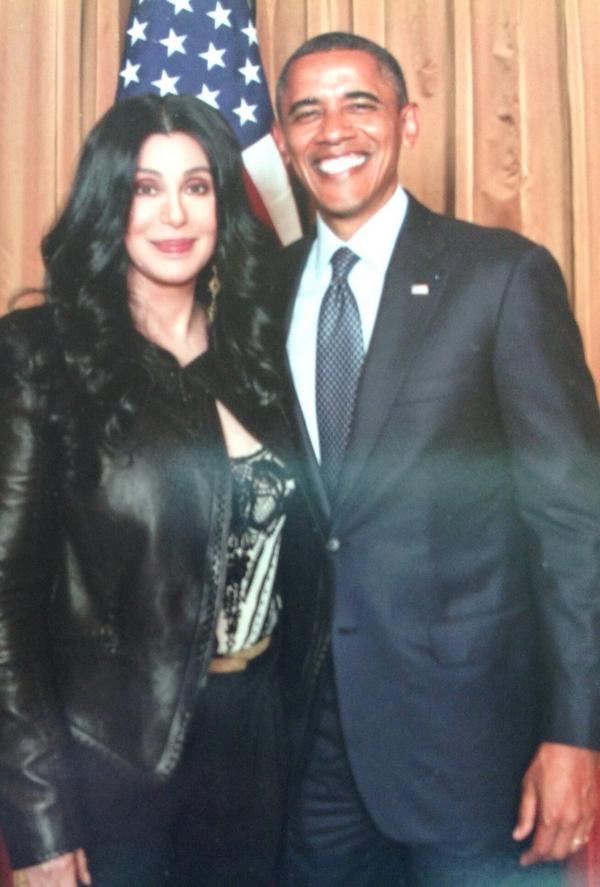 Cher once tweeted, "id kill myself after 1 verse of America the Beautiful!" How did she survive standing in front of an American flag like that? Guess she was willing to suck it up for a photo op with The One.
To change your comments display name, click here.