U.S. Senate candidate Linda McMahon is running on the Republican and Independent lines, and she and her husband have donated $150,000 to a pro-Romney super PAC. But earlier this week, a doorhanger apparently paid for by her campaign urged citizens in Connecticut, "Vote Barack Obama For President and Vote Linda McMahon For U.S. Senate."
Today, her campaign is reportedly taking it one step further by distributing this sample ballot: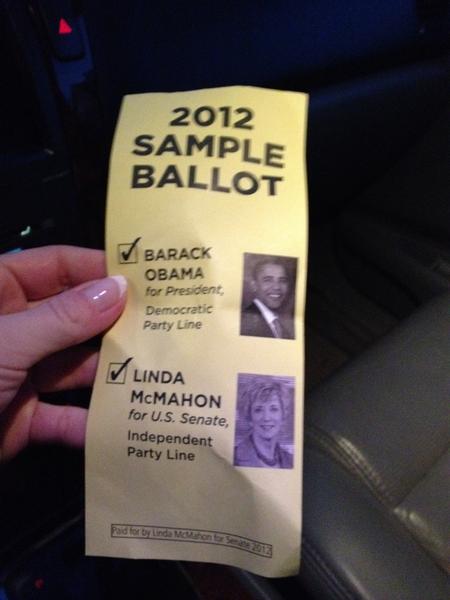 Politico reporter Kate Nocera was unable to confirm where the sample ballots are being distributed.
Savvy political move in a blue state?
Or not so savvy?
At this point on Election Day, all we can do is laugh.
To change your comments display name, click here.