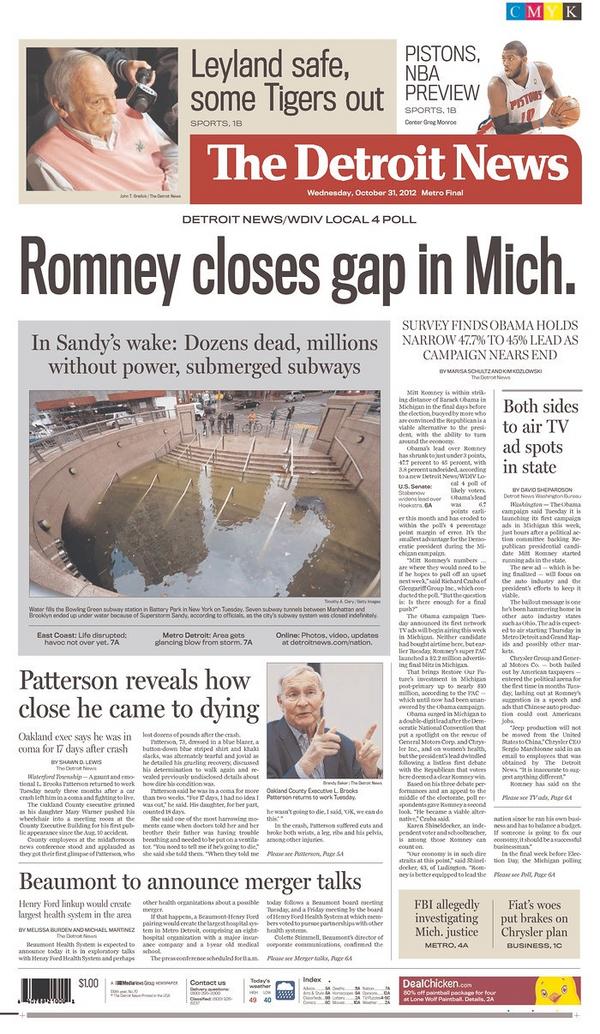 This is what momentum looks like. Mitt Romney is now within three points of President Obama in Michigan, a state Obama won by a wide margin in 2008. Obama leads Romney 47.7 percent to 45 percent among likely voters, according to a Detroit News survey with a four-point margin of error.
https://twitter.com/syork2816/status/263482385792917505
Panic time in Chicago!
To change your comments display name, click here.