Speaking on foreign policy at the Virginia Military Institute this morning, Mitt Romney tossed in a BOOM! of a dig at President Obama's hot mic moment with Dmitri Medvedev.
More from Romney's remarks via Reuters:
The size of our Navy is at levels not seen since 1916. I will restore our Navy to the size needed to fulfill our missions by building 15 ships per year, including three submarines. I will implement effective missile defenses to protect against threats. And on this, there will be no flexibility with Vladimir Putin. And I will call on our NATO allies to keep the greatest military alliance in history strong by honoring their commitment to each devote 2 percent of their GDP to security spending.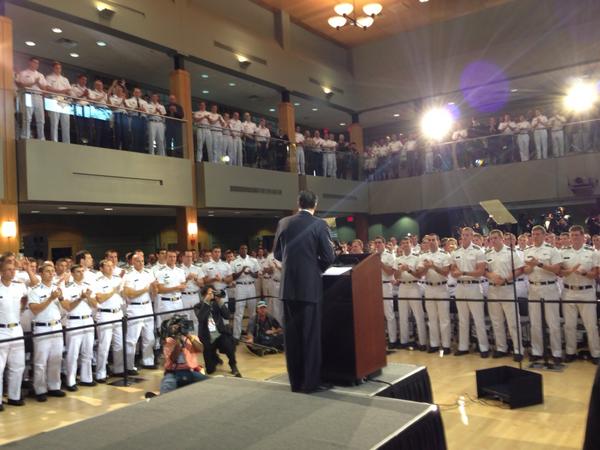 Romney's statement thrilled and amused the conservative Twitterverse.
https://twitter.com/g8torcat/status/255339497514991616
Go ahead and transmit that to Vladimir.
To change your comments display name, click here.