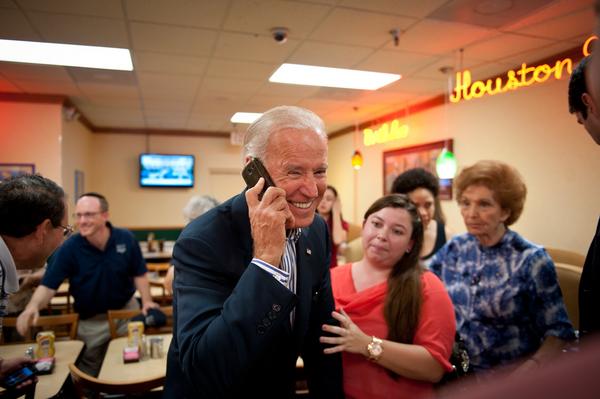 Team Obama just loves to tweet pics of POTUS and the gaffetastic vice president chit-chatting on the phone. Evidently phoning it in is what passes for eye candy in Obama's America.
But is this just any old phone? Or is it one of those fancy Obama phones?
This lady doesn't look too pleased to have Uncle Joe yukking it up on her Obama phone, does she?
We're betting it's not Netanyahu on the other end.
This photo is just screaming for your captions. Give it your clean and articulate best in the comments.
To change your comments display name, click here.