Newsweek's last print edition shows its transition from paper to digital with a hashtag on the cover.
COVER: Newsweek's last print issue before we go all-digital features a hashtag on the cover: #LastPrintIssue! pic.twitter.com/H25xS0YX

— Newsweek (@Newsweek) December 23, 2012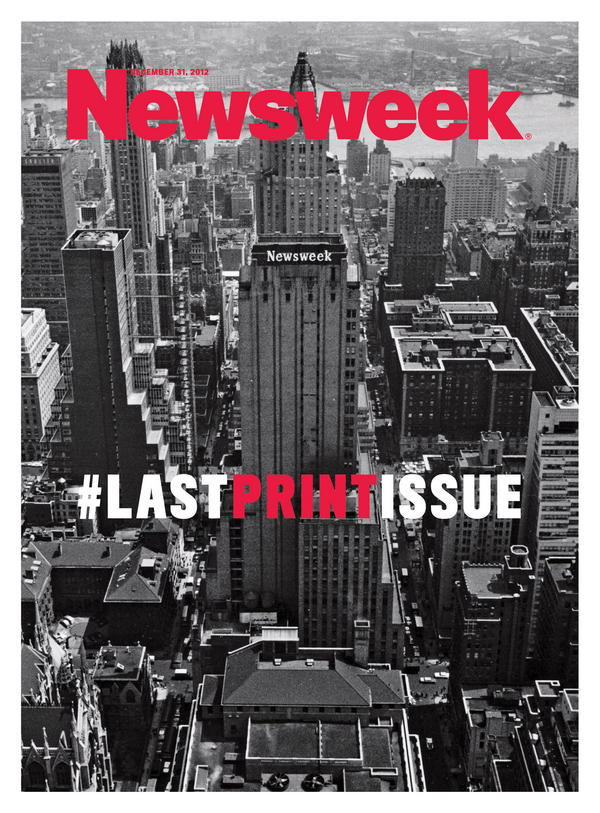 #RIP Newsweek

— ✰ José Simões ✰ (@der_terrorist) December 23, 2012
https://twitter.com/jstrevino/status/282908524122611713
What I've seen of Newsweek final issue is an exercise in solipsism. And they wonder why it couldn't last.

— Paul Smalera (@smalera) December 23, 2012
Newsweek RIP as print this week. Those of us who are readers and writers are sad. My dream was to write a My Turn. Digital only.

— Wylie Jones (@Wylieknowords) December 23, 2012
While Newsweek has its issues, the move to all-digital material is another symptom of the slow death of print journalism.
To change your comments display name, click here.