Katy Perry, who campaigned for President Obama wearing both a "Forward" logo dress and a dress that looked like a completed ballot, performed at the invitation-only Children's Concert hosted by Michelle Obama and Jill Biden wearing something that looked a lot like Wonder Woman's costume.
Katy Perry looks like she's auditioning to be Wonder Woman http://t.co/E37SRLcP

— Dawn Arrington (@dearrington) January 20, 2013
.@katyperry closing out the Kids' Inaugural Concert for military families: http://t.co/FiB8JMzr pic.twitter.com/OyaYpm6J

— The First Lady (@FLOTUS) January 20, 2013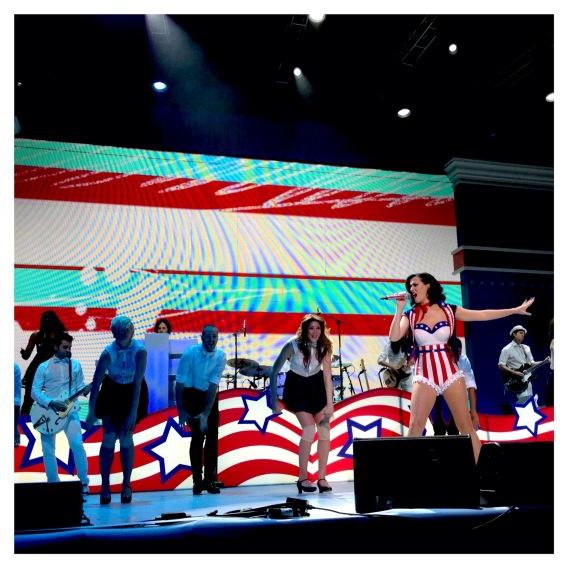 Katy Perry a few minutes ago at the concert for the President Obama pic.twitter.com/DtHbh0U2

— -кαту- (@aboutKatyPerry) January 20, 2013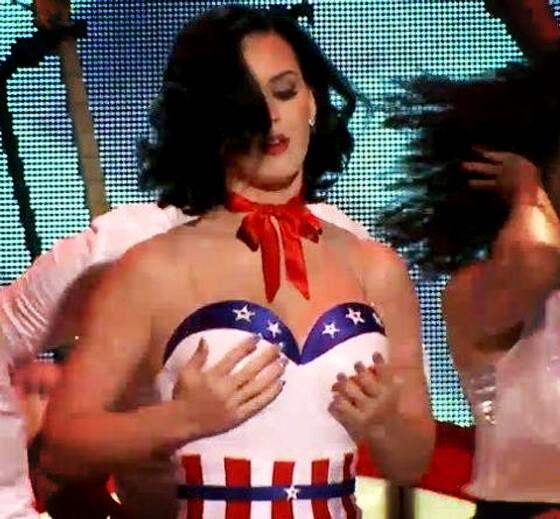 Lady Gaga is rumored to be performing for White House staffers at a ball on Tuesday.
In 1961, the Pre-Inaugural concert headliner was Frank Sinatra. In 2013, the Pre-Inaugural concert headliner is Katy Perry. We are doomed.

— Doug Mataconis (@dmataconis) January 20, 2013