The Obama administration has more than its fair share of media lapdogs, but CBS News's Mark Knoller is always left holding the doggie bag. His tweets about the president and his campaign diet of ice cream cones, apple pies, French fries and something called the "four-way with beans" lead us to suspect he's America's hungriest reporter.
He, along with the rest of the press, was left waiting for scraps outside of this afternoon's farewell reception for outgoing Treasury Secretary Tim Geithner, but all he got was a quip about the party's lack of alcohol.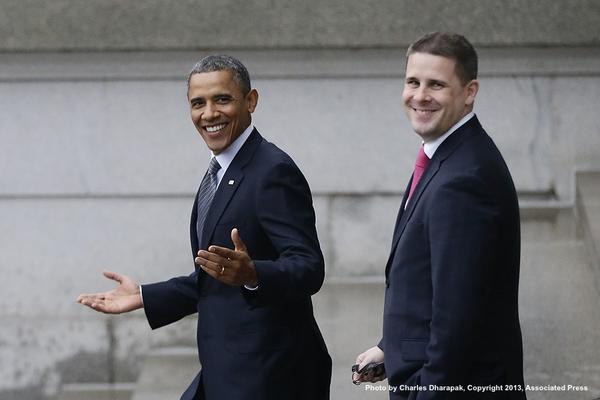 Will someone please bring Mark a plate?