Twitchy only jokingly asked yesterday if America needed sneaker control in the face of anticipated riots and even deaths over the release of the highly anticipated Air Jordan Bred 11 basketball shoe. Earlier today, police pepper sprayed a crowd outside of a Texas mall who were waiting for the shoes to go on sale, and tonight we're hearing reports of shots fired in Washington, D.C., this morning outside of the Down Town Locker Room.
Shots fired outside H Street DTLR; three attempted to rob people in line for new Air Jordans http://t.co/3iBRR8cj

— NBCWashington (@nbcwashington) December 22, 2012
D.C. police are looking for the gunman who fired shots outside the Down Town Locker Room store on H Street NE Friday morning.

A crowd was waiting outside DTLR for the release of the new retro Nike Air Jordan sneakers. Three people approached about 7 a.m., and one opened fire.

Several shots were fired, but no one was hit.
Shooting outside DTLR shoe store at 9th & H this morning at 7 am. Not sure what new shoes are released today, but this is craziness.

— HStreetGreatStreet (@HStGreatSt) December 21, 2012
Take these guns 1st RT @nbcwashington: Shots fired outside H Street DTLR; three attempted to rob (cont) http://t.co/ElNpiifM

— Twin66 (@Twin66) December 22, 2012
Damn! Shooting outside Downtown Locker Room on Hst..#DTLR for some Jordan's smh

— Darlene Sugarbaker (@Chocolategirl08) December 21, 2012
Passing downtown locker room and foot locker on H street and it looks like a crime scene. For Jordan's [pic]: http://t.co/SA3HM77t

— Rasheed Hamid (@RasheedShakur) December 21, 2012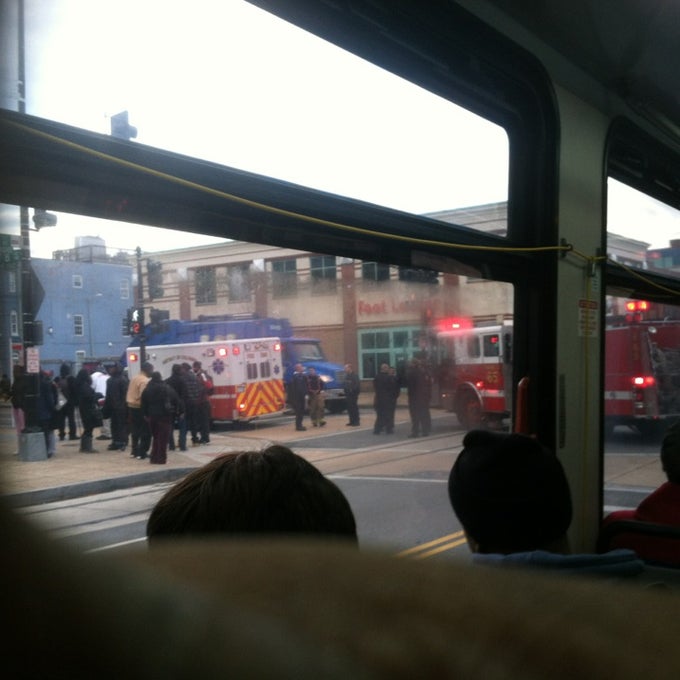 Shots fired today in DC over new Air Jordans. We need more gun control in DC. Oh wait…

— Big Pappa (@DCbigpappa) December 21, 2012