Clackamas Town Center, a mall in Portland, Ore.,  began trending on Twitter this evening, alerting many that something must be wrong.
Early reports say at least two people were killed, and as many as 60 shots were fired inside the mall. Tweets from inside the mall tell a chilling story.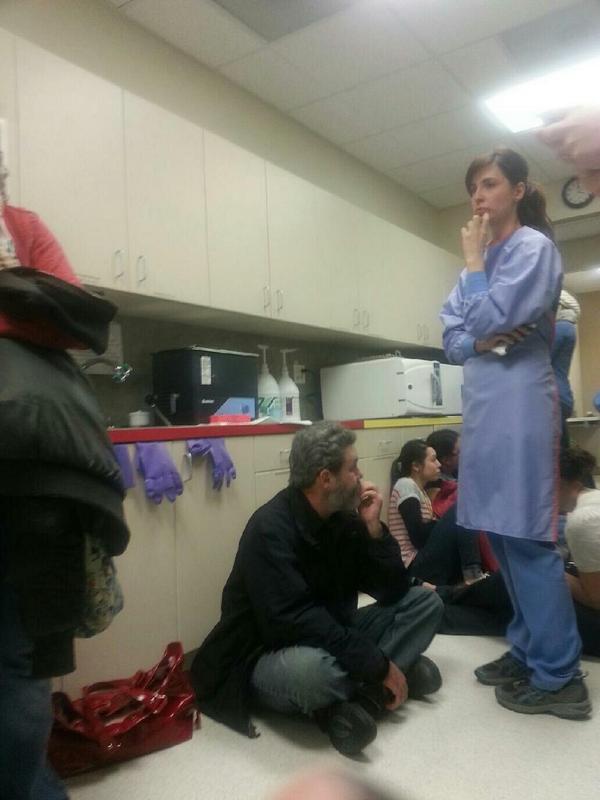 https://twitter.com/vnut_olsen/status/278649747353513984
https://twitter.com/maddielukken/status/278649398366457856
Prayers and best wishes for those on the scene began pouring in immediately.
https://twitter.com/allison_sum/status/278648964717367296
https://twitter.com/RonnaChristine/status/278657250606862336
New reports say the shooter was wearing camouflage and a mask and was carrying an AR-15 rifle.
Local media are reporting that the suspected shooter has been "neutralized."
Twitchy will update with more information as it becomes available.
Update:
New reports suggest that the shooter might have been a teenager.
Three are now reported dead, including the shooter.
Update:
At a press conference, police confirmed that the shooter died of a self-inflicted gunshot wound.
Recommended Twitchy Video