Among all of the finger-pointing going on in the wake of Mitt Romney's Election Day loss, one object of blame isn't even human. Project Orca, the Romney campaign's proprietary get-out-the-vote software, is getting a lot of attention for failing the campaign when it was needed most.
https://twitter.com/MurrayBueno/status/265893978770128896
PBS was given a quick overview of Project Orca earlier this week. The software was to help volunteers keep track of who had voted and identify those who hadn't for follow-up.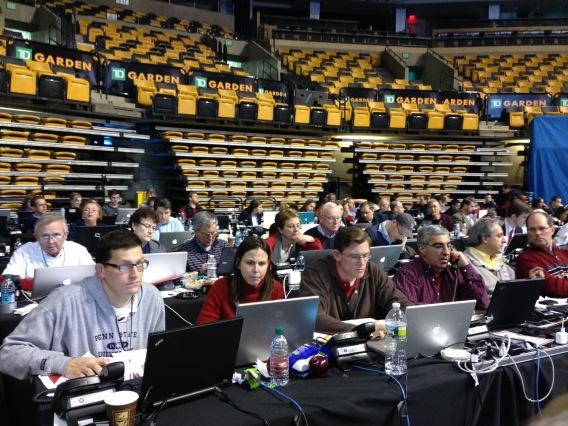 RealClearPolitics' Erin McPike broke the news of Orca's floundering on election night, much to the delight of Obama campaign staffers.
John Ekdahl, a web designer and developer who had volunteered to work with Project Orca, gives his comprehensive analysis of Project Orca's shortcomings today at Ace of Spades HQ, identifying a combination of technical and training issues, as well as flat-out communication failures. His conclusion:
So, the end result was that 30,000+ of the most active and fired-up volunteers were wandering around confused and frustrated when they could have been doing anything else to help. Like driving people to the polls, phone-banking, walking door-to-door, etc. We lost by fairly small margins in Florida, Virginia, Ohio and Colorado. If this had worked could it have closed the gap? I sure hope not for my sanity's sake.
Others on Twitter concur with Ekdahl's summary.
https://twitter.com/MFB01826/status/266656297116631040
https://twitter.com/RCAther10/status/266668085182877696
https://twitter.com/GMFuller1971/status/266676837655121920
Ouch. For now, even more volunteers are tweeting their own stories of confusion and helplessness. Project Orca certainly can't be held solely responsible for Tuesday night's results, but the stories from volunteers show that much more has to be done to win future elections than field a candidate and hope for the best.
To change your comments display name, click here.