Big Bird-obsessed whiners were shooting for a Million Moocher Meltdown in Washington, D.C., today. The Million Puppet March did have a better turnout than a Sandra Fluke rally, but just barely.
Although both organizers and media reports claimed the event was a "nonpartisan march," that didn't stop people from dressing up as Sesame Street's Ernie and Bert and marching alongside small children carrying signs reading, "Mitt RobMe, Our shows teach acceptance and tolerance. Apparently you missed that lesson! Brought to you by the letters F and U!"
https://twitter.com/sethalemon/status/264873409278771202
At least one woman dressed as Romney's Binder, and several Big Birds were spotted in the wild as well, one carrying a trash can with a Mitt Romney effigy inside. Cookie Monster was spotted also, carrying a placard claiming that the Disney-owned Muppets are the 47 percent.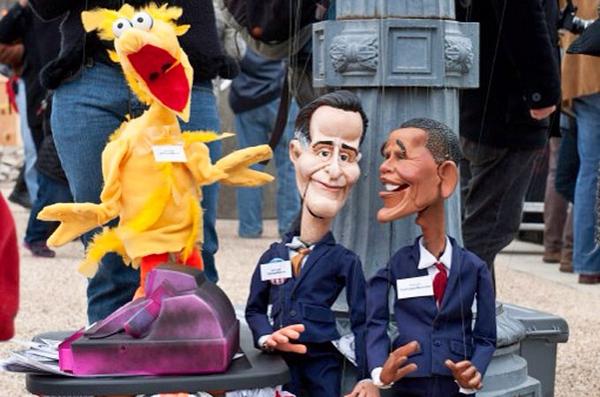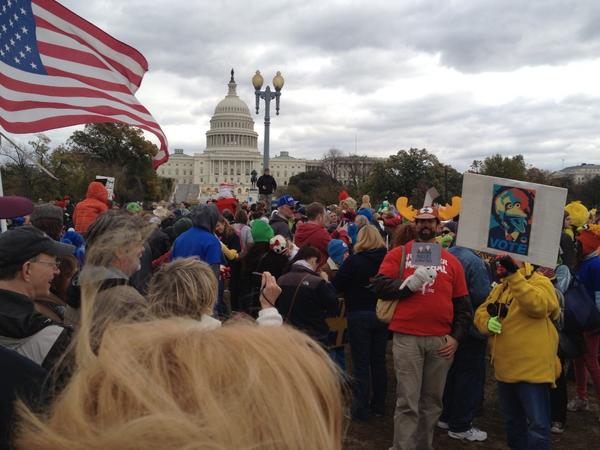 Organizers concluded that the gathering was truly amazing.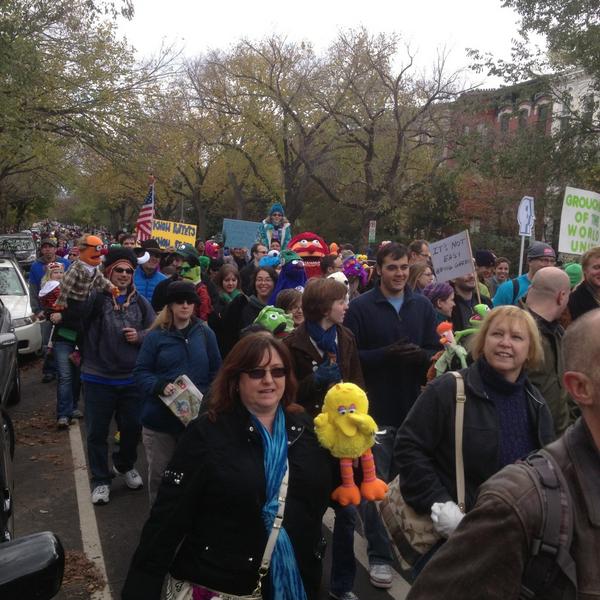 These people were amazed as well.
To change your comments display name, click here.