Even the mighty New York City Marathon has been canceled in the wake of Sandy as the nation's attention turns to relief efforts for victims of the super-storm. Organizers of the Million Puppet March in Washington, D.C., tomorrow, though, hope you'll spare a thought for the most helpless and vulnerable among us: the Muppets of the money printing machine called Sesame Street.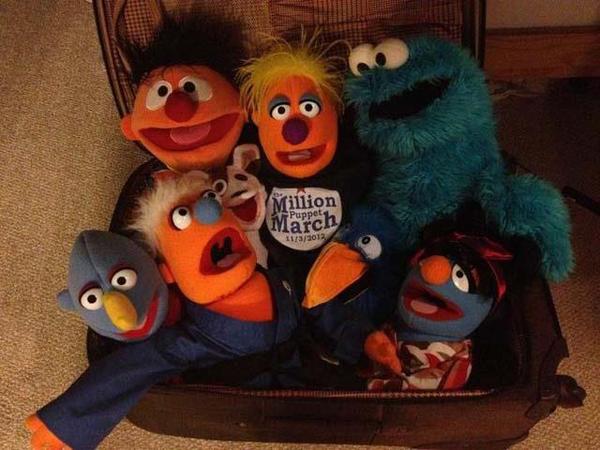 Organizers of the "nonpartisan" event say they're expecting about 600 people and their puppets to show up in support of federal and private funding for public broadcasting.
https://twitter.com/therightplanet/status/264499547198328832
There's also a smartphone app available, and organizers promise a live Internet stream of the event for proud parents watching from home.
Related:
Hilarious: Million Muppet March to keep Big Bird on the dole planned by 46-year-old student
To change your comments display name, click here.