The president stopped by a Chicago polling place this afternoon to cast his early ballot. CNN reports that before leaving, the president expressed his hope that his example would encourage others to vote early as well. "For all of you who have not yet early voted," Obama said, "I just wanted you to see how efficient a process this was" — even the part where you show ID.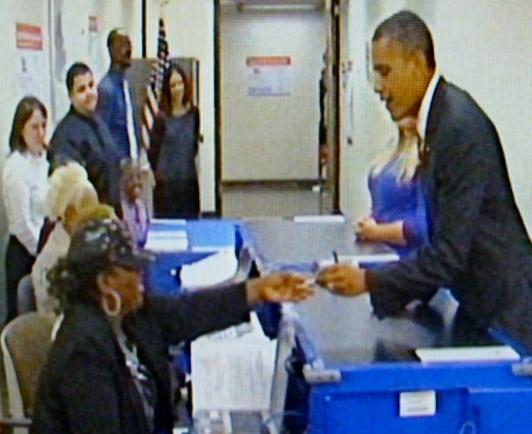 NBC News has the captivating video.
The president did his best impression of the poll worker checking his ID — or is this some new form of Eastwooding?
Isn't anyone willing to claim voter suppression?
https://twitter.com/Erinn2ns/status/261580723503386624
The Obama campaign took to Twitter to share the historic moment.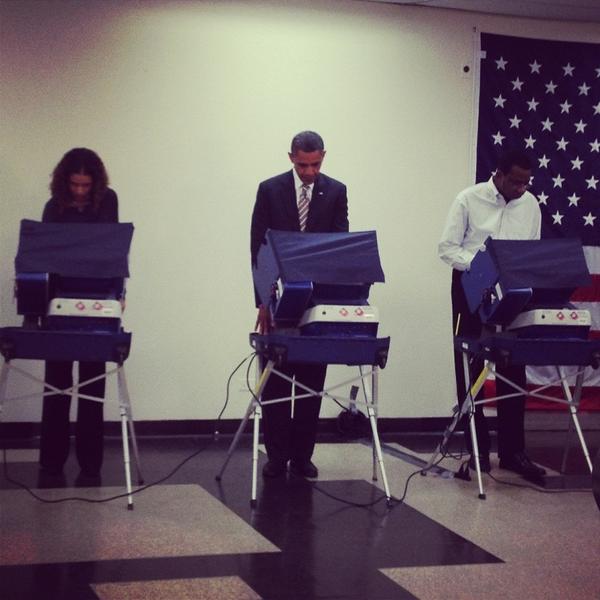 FACT CHECK: The president was clearly standing as he cast his ballot. Twitchy rates this claim MOSTLY TRUE.
To change your comments display name, click here.