That alternative version of the American flag which featured Obama's "O" logo in place of the 50 stars has disappeared from the Obama campaign store for the time being, and now we're wondering if the campaign's graphic designer has gone missing as well. The campaign tweeted this seating chart today to entice you to enter its latest "Dinner with Barack" raffle.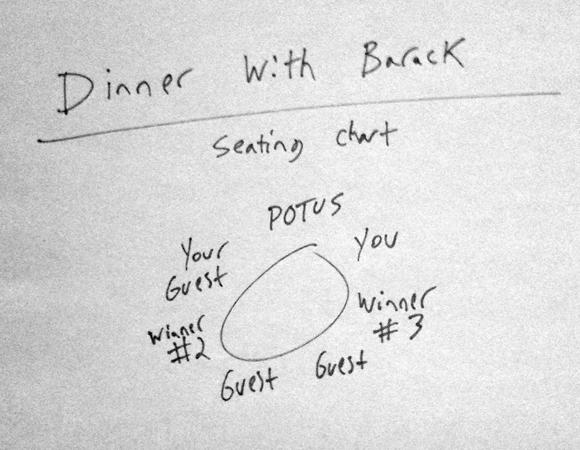 OK, so it's not exactly an 18-foot champagne tower at Jay-Z's nightclub, but if the administration found time to put this together, perhaps they could draw up some security plans for our embassies?
To change your comments display name, click here.