It wasn't even a month ago when Mitt Romney had lapdog journalists collapsing on their fainting couches with his shocking and certainly racist jab at his opponent, joking that "no one's ever asked to see my birth certificate."
We're not sure how the press pool reacted tonight in Tampa when Pearl Jam's Eddie Vedder joked that his Hawaiian-made ukelele had a little birth certificate in it. By groaning, maybe?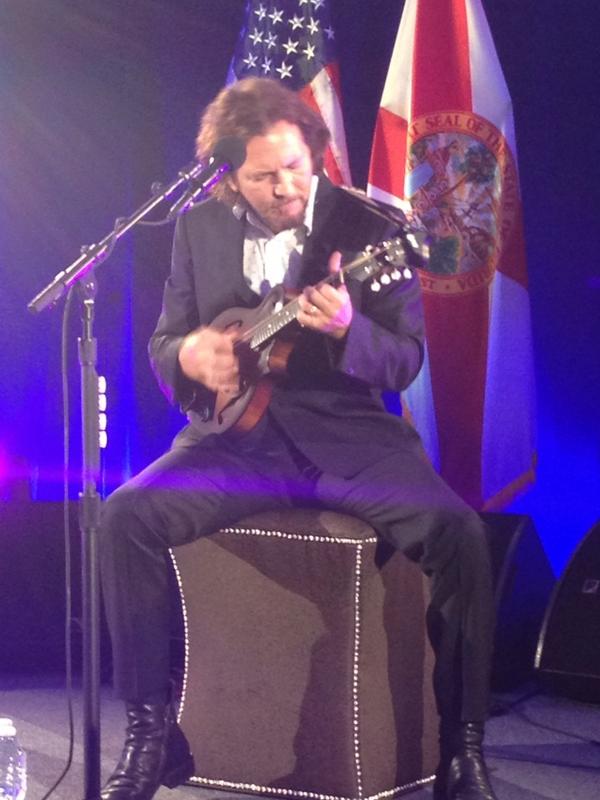 Attendees paid $20,000 to hear Vedder play his ukelele. We know what you're thinking — Eddie who?
To change your comments display name, click here.