Call it a man bites dog story. We've had a lot of fun with MoveOn.org's troll plane, the banner-towing aircraft which passes flight check but bypasses spell check. We first spotted it claiming that "America is better then birtherism," then spreading the word that the Republican ticket is "too extreme for woman."
So we have to give credit to MoveOn for finally getting it right, grammatically at least. Behold the mighty troll plane as it passed over the University of Miami today, the site of Romney's Univision forum appearance.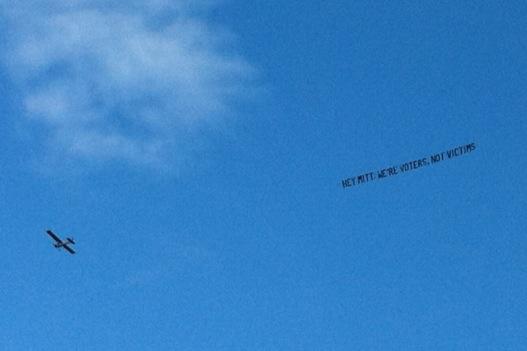 Solid B-plus, MoveOn, but this was for Univision: why not English and Spanish? Racists.