The Wisconsin State Capitol was evacuated today after a man entered the building and claimed to have a Molotov cocktail in his backpack. Thankfully, no one was hurt, and there is no word on what was actually in his backpack, although a witness reported seeing a bomb squad member removing bottles from it.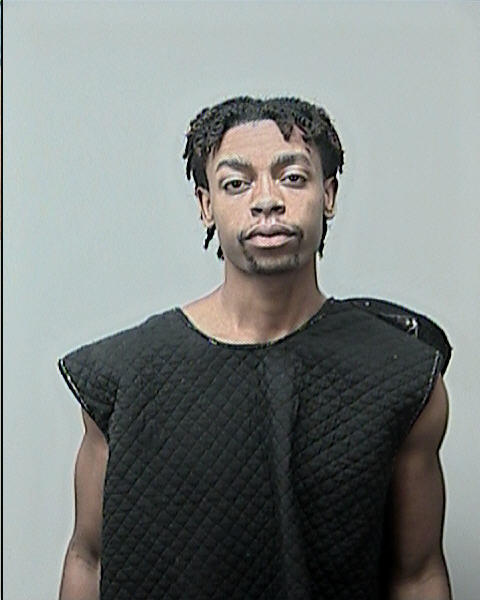 We don't want to jump to too many conclusions about Kvon Smith's motives, but here's a nice picture of him with Democratic Senator Tammy Baldwin. It's taken from a video he put up on YouTube detailing his progressive activism.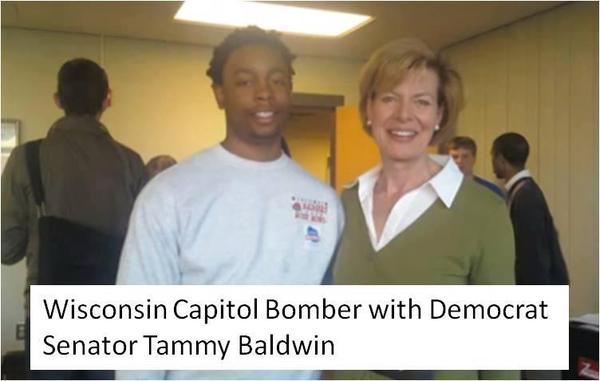 He also uploaded a video of his "Molotov cocktails" to Facebook along with the cryptic message, "Haha." Whether they were real is anyone's guess. "This is for today," a voice on the video says. "We'll see what they have to say when I bring it to the Capitol."
He also posted a ton of photos of himself without a shirt, along with multiple girl-in-bikini photos. Genius and class, such a rare combination. We'll spare you the hyperlinks.
The website Media Trackers has 
several
articles
 about everything they found on his Facebook account. Clearly this is a very disturbed young man. He has a history of violence and mental illness, and posted that his actions were in memory of historical figures ranging from Martin Luther King to Osama bin Laden and Colombian drug lord Pablo Escobar.
"Deframed"?
Unless these posts are part of an elaborate hoax, this is one sick puppy. Thank goodness he didn't hurt anyone. Is it time to look into glass bottle control legislation?
To change your comments display name, click here.