We're sure these tweets are nothing special in New Zealand today, where Christmas falls in mid-summer. Yet, for those of us up North, they serve as a painful reminder of what we're missing. We really should shield ourselves from the thought of this holiday utopia — but Revenue Minister Peter Dunne was kind enough to rub our noses in it on Twitter. Dunne, the lone member of Parliament from the centrist United Future party, started live tweeting the balmy weather on Christmas Eve and didn't stop until after sundown on December 25. During the course of that time, he shattered our conception of what Christmas should be and scarred us for life.
That's 77 degrees Fahrenheit, in case you were wondering. Grrr.
And what did Mr. Dunne wake up to the next morning? It's almost too painful to post.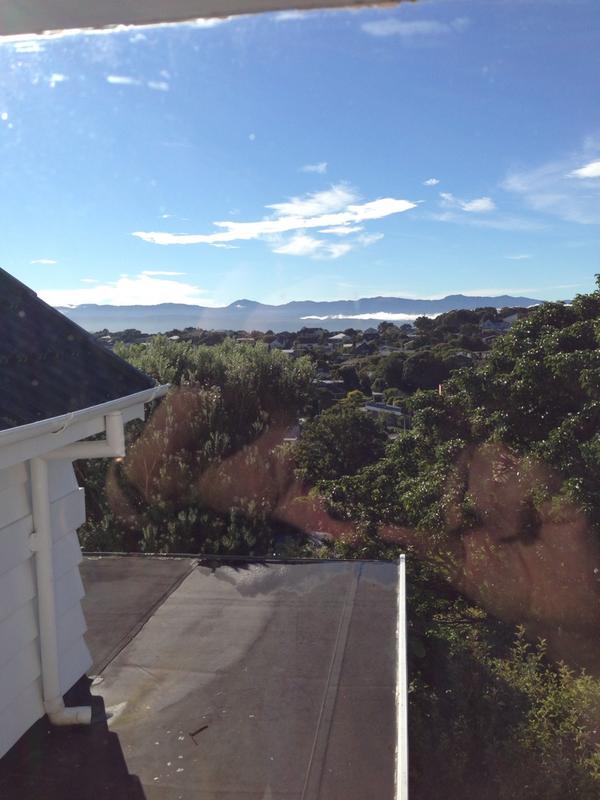 Darn you, Peter Dunne! You and your croissants and champagne on your toasty-warm New Zealand patio. The rest of us get to endure snow storms and you torture us by tweeting this?
Wait, let us check our temperature converter — 86 degrees! Oh well, don't mind us. Sorry if our teeth are chattering. It's not like you should be bothered to invite us over. We'll just sit here and freeze.
To change your comments display name, click here.