Ah, awkwardness: the international language.
President Obama and his Russian counterpart Vladimir Putin had some together time today at the G8 Summit, but from the looks of things, much hilarity did not ensue. For them, anyway. For us, it's a different story:
@brithume Best pic of the day!! LOL

— barbara sane (@sbsane) June 17, 2013
Brit Hume offered this snortworthy caption:
Two men who look as if they'd rather be anywhere else on earth. https://t.co/XjMpVsOsw4

— Brit Hume (@brithume) June 17, 2013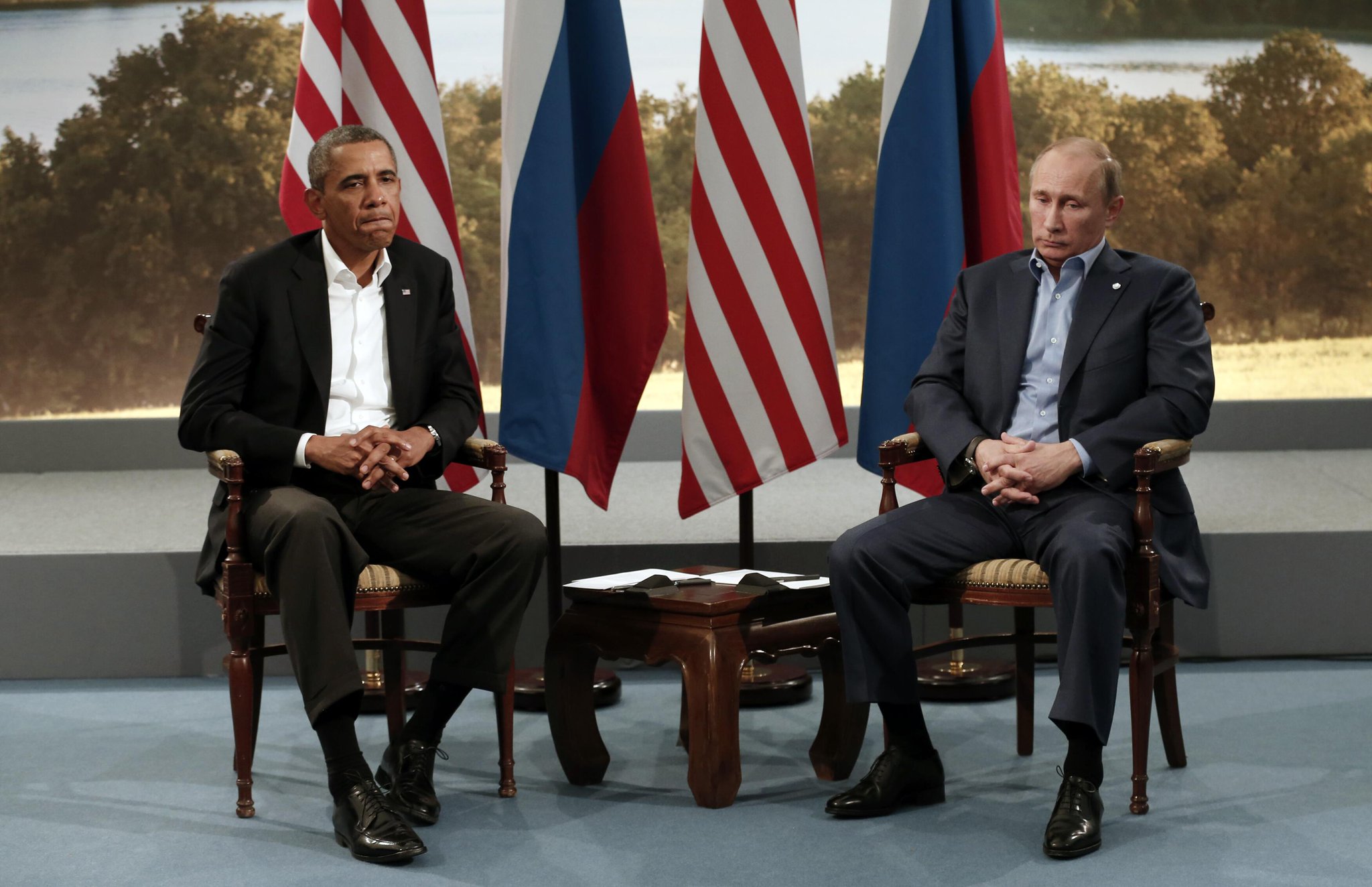 Well, since Brit brought it up:
https://twitter.com/BrentVaughan1/status/346747361936162816
Ha! No kidding.
@brithume Brit, they look like highschoolers sitting in the principle's office after getting caught!

— Scott Moore (@SRMooreSr) June 17, 2013
@brithume don't see em doing shots of "wodka" after this session..

— Kevin (@goglobalfood) June 17, 2013
So… going well there? MT: @nycjim Incredible photo MT: @ReutersWorld: Putin, Obama disagree over Syria at tense G8 pic.twitter.com/svXGYaNhUj

— Henry C.J. Jackson (@henrycjjackson) June 17, 2013
https://twitter.com/JesseGarrett6/status/346748740989767682
If only we could transmit a smile to Vladimir …
https://twitter.com/7Phaedra/status/346750497149050880
Awww.
***
Update:
The moment was also captured via Vine:
Re: Obama-Putin body language, here's a quick #vine of the pooled remarks now feeding. https://t.co/7XRK1tPCTr

— Mike O'Brien (@mpoindc) June 17, 2013
Don't look so excited, guys.
Recommended Twitchy Video