He just can't help himself. On the 71st anniversary of the attack on Pearl Harbor, President Obama commemorated the somber occasion by honoring … President Obama. The White House Twitter account sent out this photo today (taken in 2011):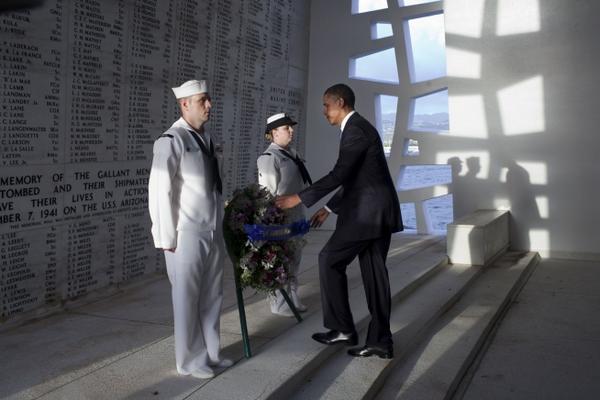 It's as if he is physically and mentally incapable of paying tribute to anyone other than himself. Utterly disgraceful.
Barack Obama: A president whose narcissism will live in infamy.
***
Update:
Obama has finally seen fit to acknowledge today's significance with a tweet from his official account. Naturally, it's a link to his presidential proclamation.
"Out of the ashes of conflict, America rose more prepared than ever to meet the challenges of the day." http://t.co/OWVsd2Ws

— Barack Obama (@BarackObama) December 7, 2012
Recommended Twitchy Video