As Twitchy has reported, women protesting Mohamed Morsi and the Muslim Brotherhood face threats of sexual assault and rape. The police forces can't be counted on to protect the women, so citizens have taken it upon themselves to combat sexual violence. In addition to using social media to offer support, volunteers are now constructing watchtowers in Tahrir Square to keep an eye out for potential assaults.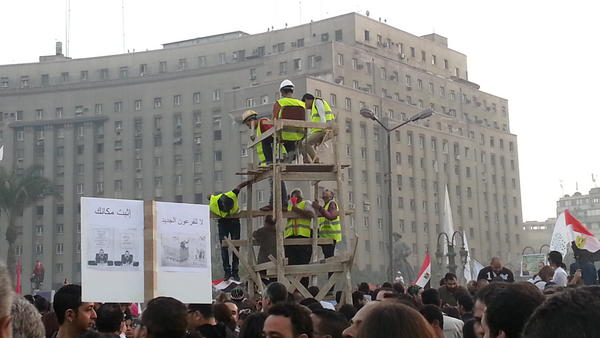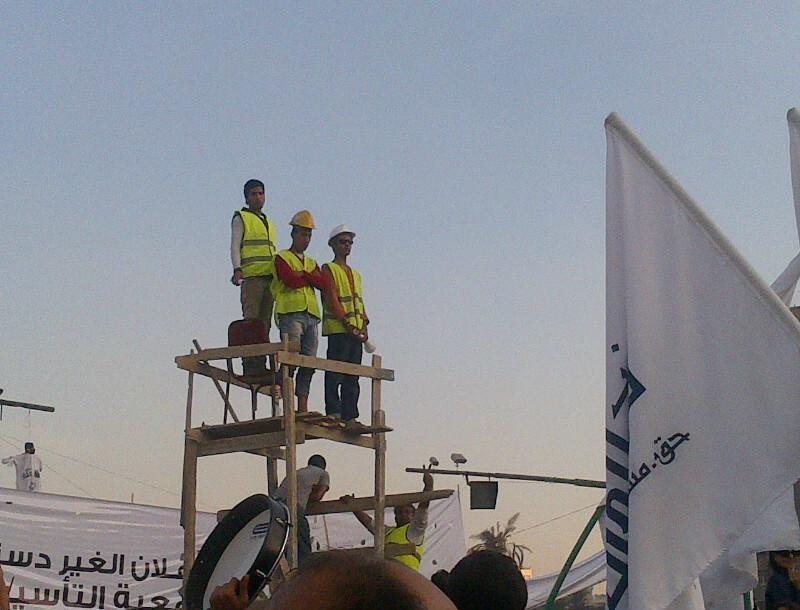 Twitterers are quite impressed, and rightly so:
Awesome. Egyptian citizens' efforts to fight back against sexual assault are certainly commendable. Let's hope these towers indeed help to keep them safe.
Recommended Twitchy Video