Aw, it's Uncle Joe's 70th birthday!
What do you give a man who's just one terrifying heartbeat away from becoming the leader of the free world? If you're President Obama, you grace him with a photo of yourself making him giggle uproariously.
Tickle-me Biden? Evidently, Obama built that.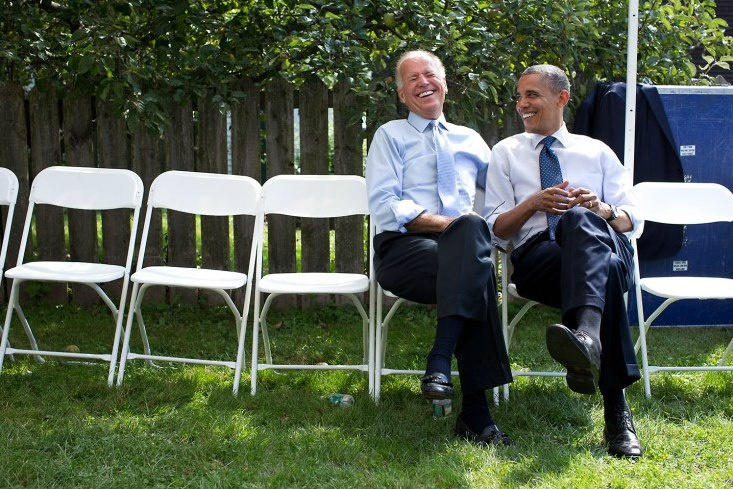 Gosh, we haven't seen Biden grin like that since he yukked it up over the administration's massive overseas security failures.
This one's screaming for a caption. Have at it, Twitchy readers!
To change your comments display name, click here.