Twitchy reported earlier today on Rep. Allen West's ongoing recount battle in Florida, and tonight brought the discovery of a box of 304 ballots that hadn't been read.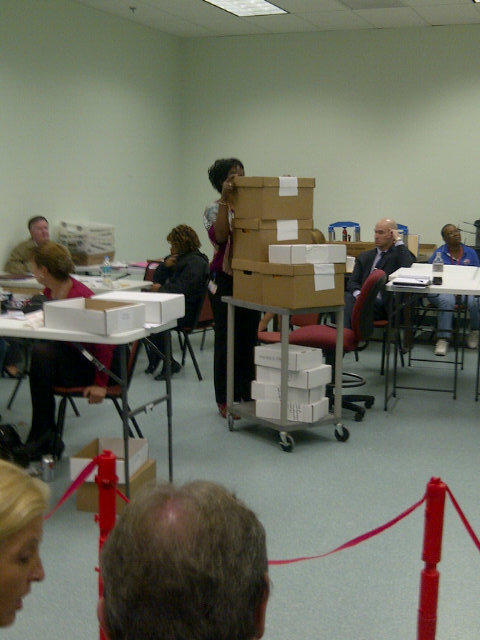 A point of distinction from a staffer: the ballots left in the office were never missing; they just weren't read.
An attorney for Patrick Murphy doesn't appear to be contesting the counting of the "new" ballots.
The count of overseas ballots doesn't appear to be making much of a difference, though every vote should count.
St. Lucie County is supposed to file the certified election results by noon on Sunday. Twitchy will continue to monitor the situation for further developments.
Update:
The Palm Beach Post's George Bennett is reporting that all early votes in the West-Murphy race will be recounted, starting tomorrow morning.
Bennett doesn't offer much explanation into those 304 unread ballots; perhaps in tomorrow's paper? Color us interested.