Though they're reminiscent of scenes from the run-up to Superstorm Sandy, these empty shelves are the result of an entirely different sort of disaster — the announcement that Hostess will liquidate after a standoff with the Bakery, Confectionery, Tobacco Workers and Grain Millers International Union.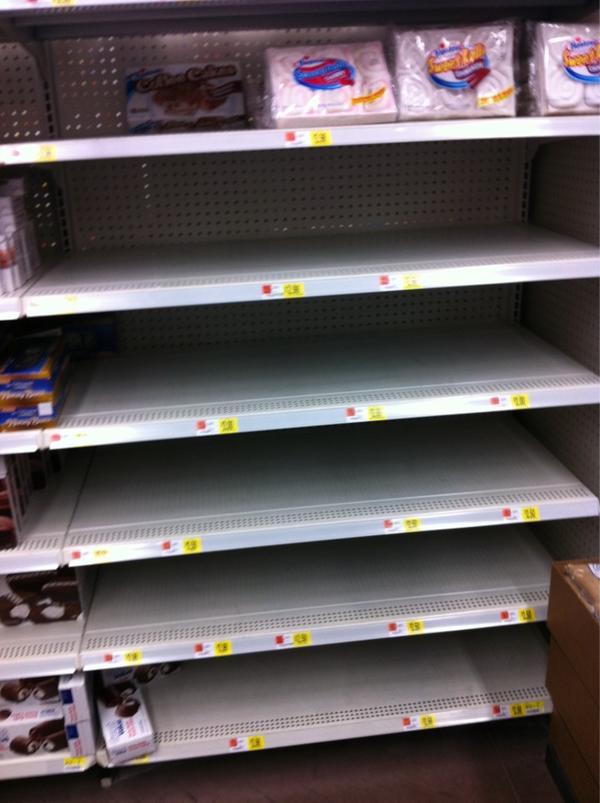 Um, people do know that all Hostess products, and not just Twinkies, are in danger of extinction, right? Or are Zingers just that bad that there are plenty left?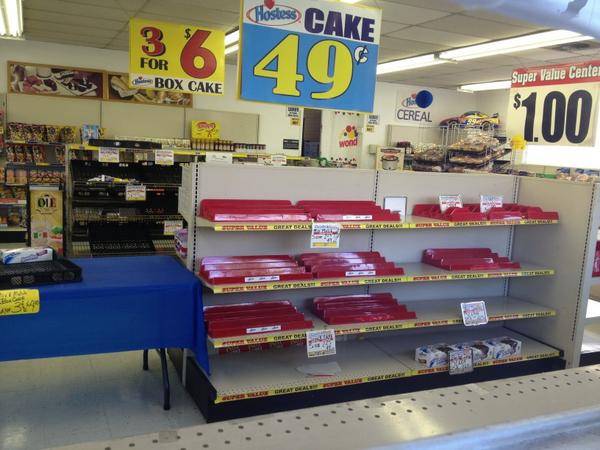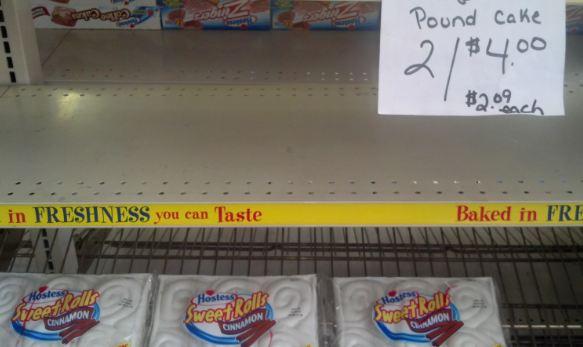 Are these just isolated incidents, or is there really a nationwide Ho-Ho shortage?
At least one investor has stepped forward to express an interest in buying Hostess. Until then, some are seeing Twinkies themselves as an investment. Shall we start the bidding at, say, $25?
Do I hear $5,000? No?