Rachel Campos-Duffy, conservative pundit and wife of Rep. Sean Duffy, recently called out Team Obama for acting "like women can only think from the waist down.
Today she set her sights on the female House Democrats who, like President Obama, made it crystal clear they believe Amb. Susan Rice is "too fragile for criticism."
Setting us back 60 years, indeed.
The Dem women whipped out their "lady parts" cards and cried sexism at a Capitol Hill news conference about Amb. Susan Rice. Because there's nothing more empowering than insisting any criticism of a woman is sexist, right ladies?
Rep. Gwen Moore reportedly lashed out at "these men" for having the gall to believe Rice is unqualified to succeed Secretary of State Hillary Clinton. And Rep. Marcia Fudge tossed in the race card, whining about fellow lawmakers who "pick on women and minorities."
You've come a long way, baby!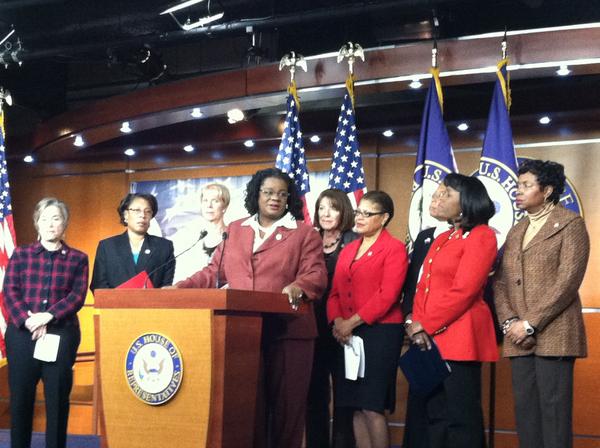 Twitterers are fed up with public discourse dominated by gender cards and lady parts.
We at Twitchy fully endorse this tweet:
Update:
Fox News analyst Kirsten Powers calls out the House women for "infantilizing" Amb. Rice.
Recommended Twitchy Video