Earlier today, Democratic Ohio State Senator Nina Turner spoke at a press conference organized by Planned Parenthood Advocates of Ohio. The topic of discussion was the evil male-dominated Ohio GOP's efforts to defund Planned Parenthood and how that would lead to the oppression of all women and the subjugation of their lady parts until the end of time:
Huh? While Turner is busy guarding her underwear from imagined prying eyes, conservatives are defending life — from conception to the last breath.
But what seems to have garnered more attention than Turner's shameless lady parts pandering and fear mongering was the t-shirt she was sporting: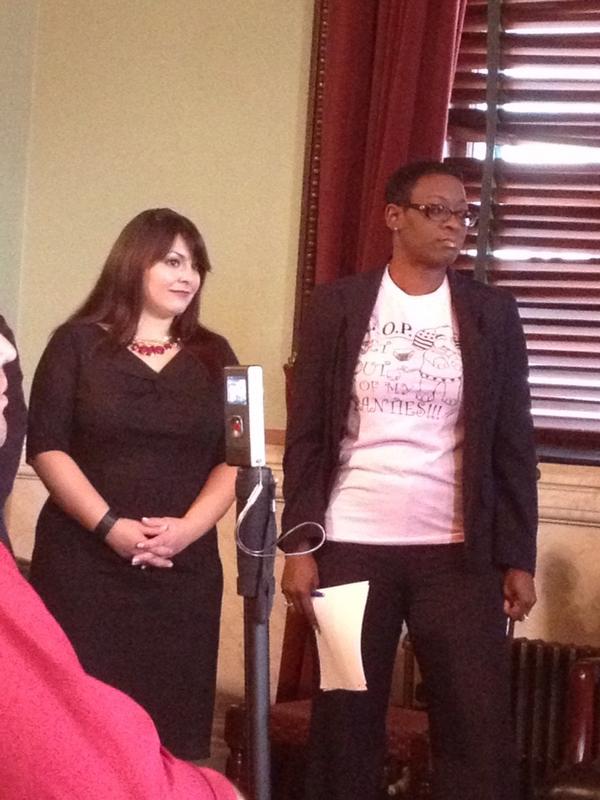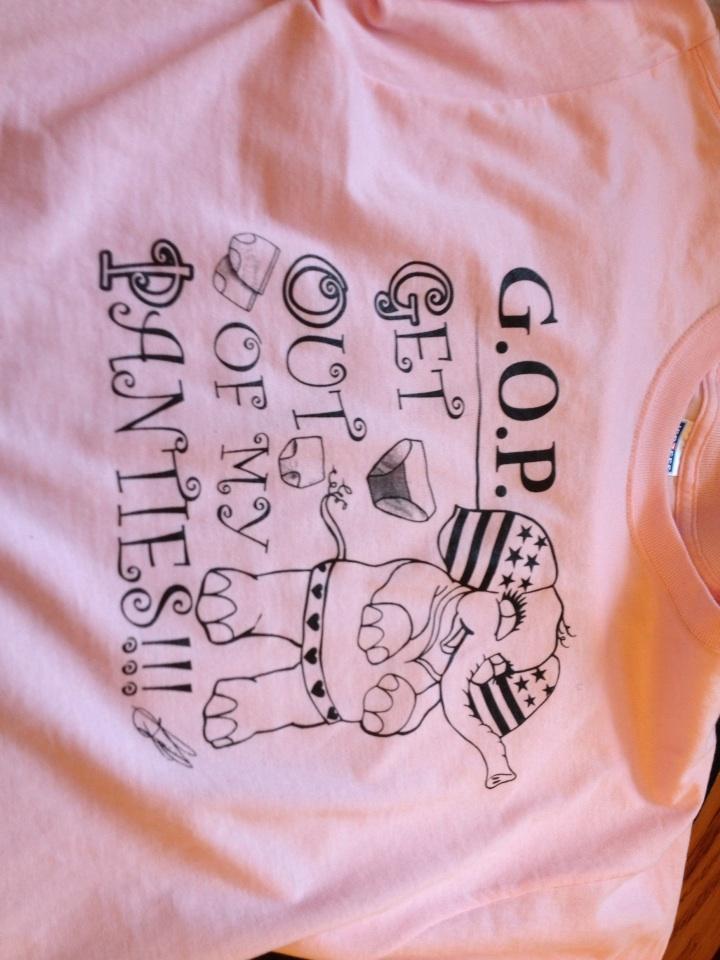 It's difficult to pinpoint exactly when liberal women got it into their heads that the Republican Party has nothing better to do then to obsess over reproductive organs, but we can't seem to escape the Left's obsession with lady parts and panty contents. Lady Part Pioneer Sandra Fluke can probably take some credit, and as it turns out, she was indeed the inspiration for Turner's shirt:
How special!
In insisting on thinking exclusively with her panty muscles, Turner has clearly left her brain to atrophy. Nevertheless, fellow lady parts are waving their panties in solidarity with her:
https://twitter.com/leodiva14/status/268481075171434496
https://twitter.com/cougartino/status/268482007779135488
https://twitter.com/CristenHemmins/status/268470821234819072
It's all about respect.
Conservative women, meanwhile, are less than impressed by Turner's stunted maturity.
https://twitter.com/RikkiWilliamsXO/status/268480376081612800
Indeed. Enough already.
Turner ought to take her own advice.
To change your comments display name, click here.