Obligatory Petraeus punning from the New York Post following the CIA director's admission of an extramarital affair.
The Daily News also got in on the action, but there's really no competing with the Post.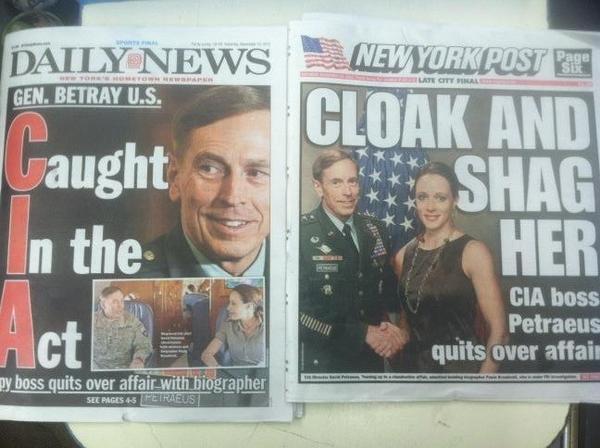 Sorry, Daily News, the New York Post wins this round.
To change your comments display name, click here.